Yo friends.
Just thought I'd share a little February tradition around these parts: eating SO MUCH FREAKIN CITRUS!
It gets a little rough in February in rainy Seattle, fruit wise. Not much locally, so we make do with what we get: citrus. We get the end crop pears and apples too, but sheesh we get a lot of citrus. Last week we got 10 mandarins, 4 cara cara oranges, 2 grapefruits, 2 lemons, and 4 navel oranges. The limes we got at the grocery store, but the rest is just a week's worth! Citrus is one of my favorite things, especially when the winter doldrums are in high gear. They really do brighten up any room or recipe. Can they be any more perfect for February???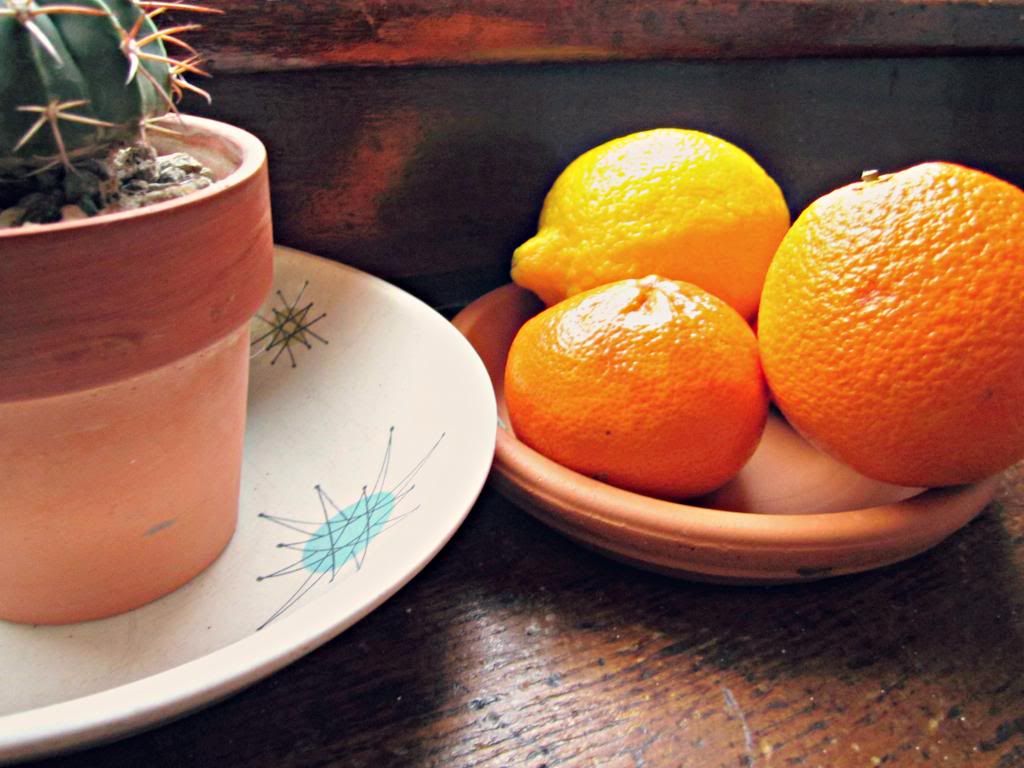 If you've been following along, you've seen me attempt a few newbie experiments with these.
Simmering potpourri
, and
orange sugar body scrub
. I made some five spice orange roasted chicken that was killer! No pics sadly, but it was a
Tom Douglas
(swoon!) recipe that seriously blew my mind. I've got some grapefruit creamsicles on the agenda you should look out for!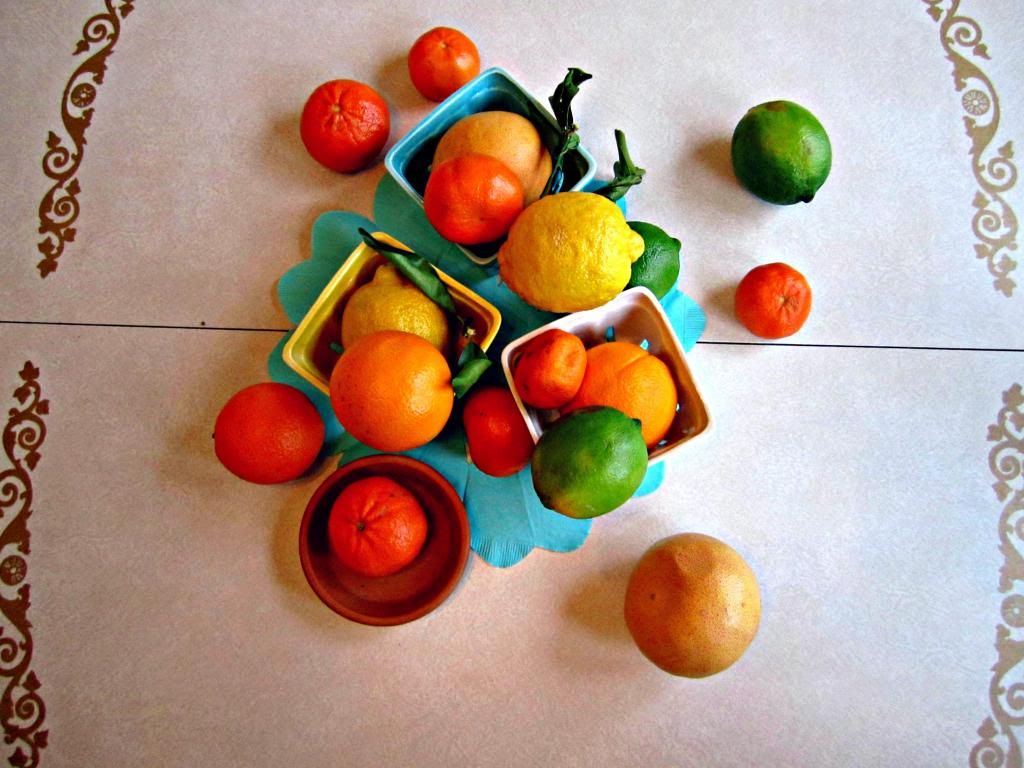 Got any citrus recipe ideas for me???? I'd really love to hear them, considering we are getting another bin of these goodies today.
Have a great Wednesday all!
Trish