More from my super cool trip!!!
We decided to take a really gorgeous scenic drive through Jemez Pueblo, and up and over Jemez Mountain on our way to the Bandelier cave dwellings. Oh. My. Freakin. Gosh. It was really really neat. A day of desert, snow, petroglyphs, and ancient caves where people actually lived.
This is Meghan and I, when we first got there. Sunny and snowing!! Totally blew my mind.
Meghan peeking from inside a dwelling
This was the only shot I got of the actual city ruins! Can you see them? Sort of left middle? Looks like the right side of a triple circular flat ladder?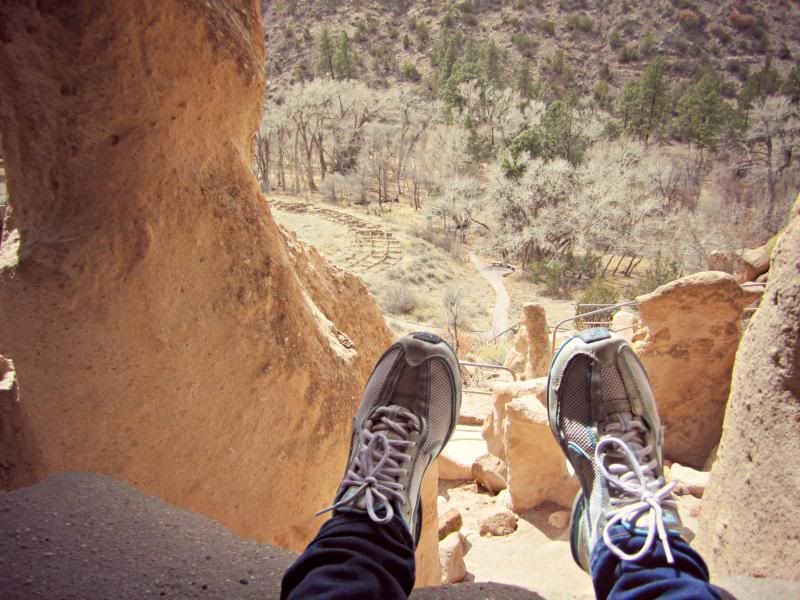 Tall guy Nat. Having to lay down in these short caves.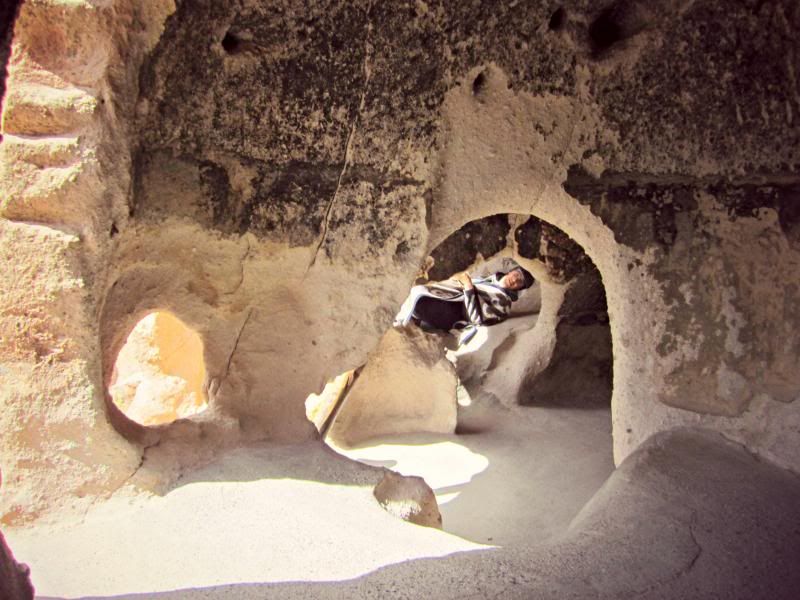 Short me. The perfect height for the walls. :)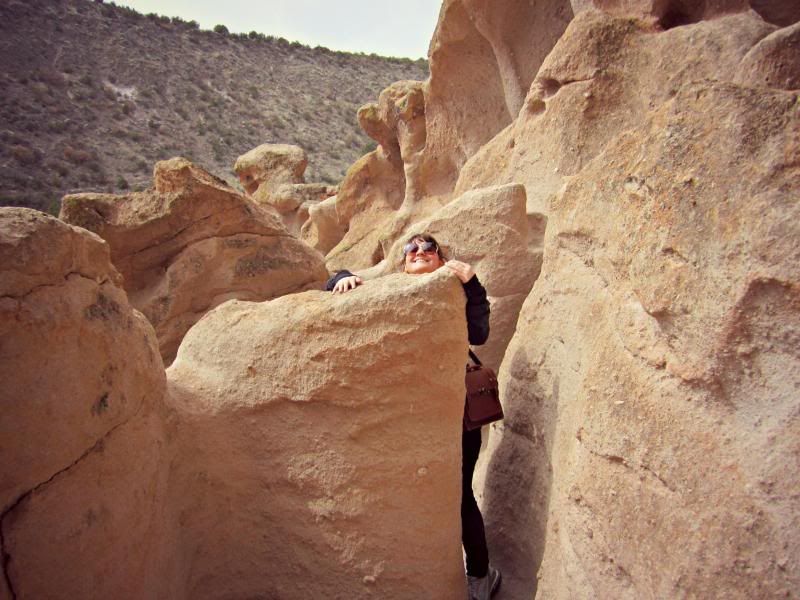 This was a weaving cave. Made me feel SUPER lazy.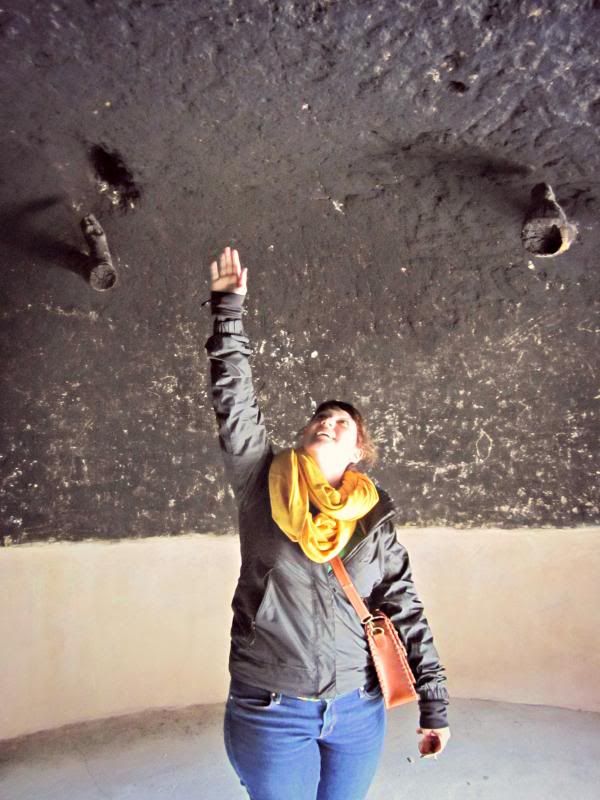 The walk through the city ruins was so beautiful. I've never seen anything like it.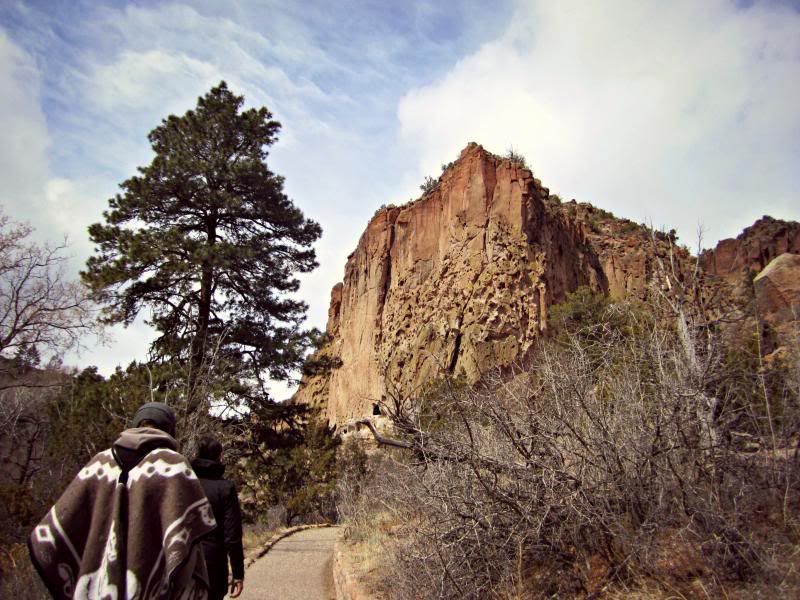 Can you spot the petroglyphs? There are a handful of little carved faces.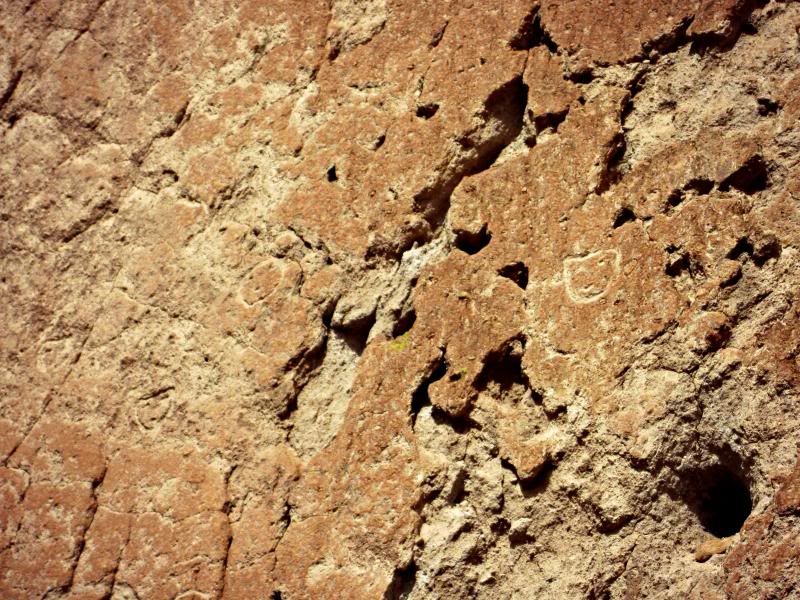 Can you spot the ceremonial cave WAY the hell up there in this one??? Look to the right of Meghan, then scroll up the pic. Holy crap that was huge, and high.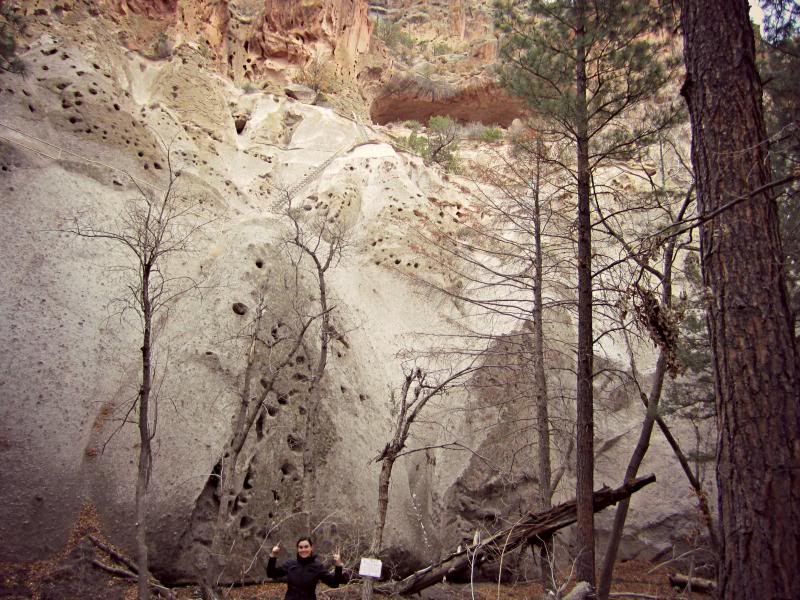 Cool.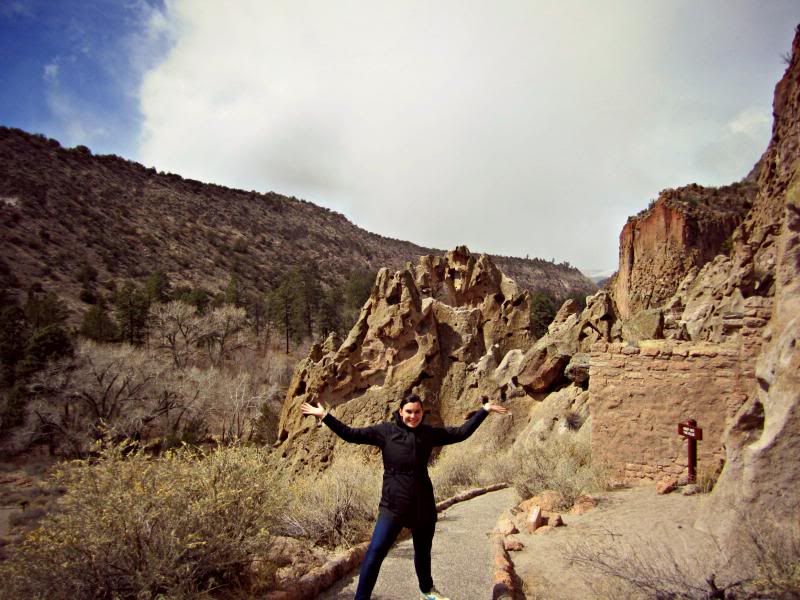 This was such a rad day!!! I'm so glad I got to experience this place. Mind=blown.
Trish