Are you ready for some GRAPEFRUIT????
I've never been a giant lover of grapefruit. Some years it's my fave new bestie, then other years it's just meh. This year was more of a meh year. Jared and I get
so much citrus in our CSA bin
, that it's ridiculous for us to buy fruit anywhere else. This year...... we got grapefruit. A LOT of grapefruit. The first couple I covered in sugar and ate, but then I had to start getting creative. Tried the salad thing, but here's the kicker: Jared HATES grapefruit. Hates it. Was even skeptical about this recipe hates it! He's such a freakin sweet tooth.
So...... I mixed it with ice cream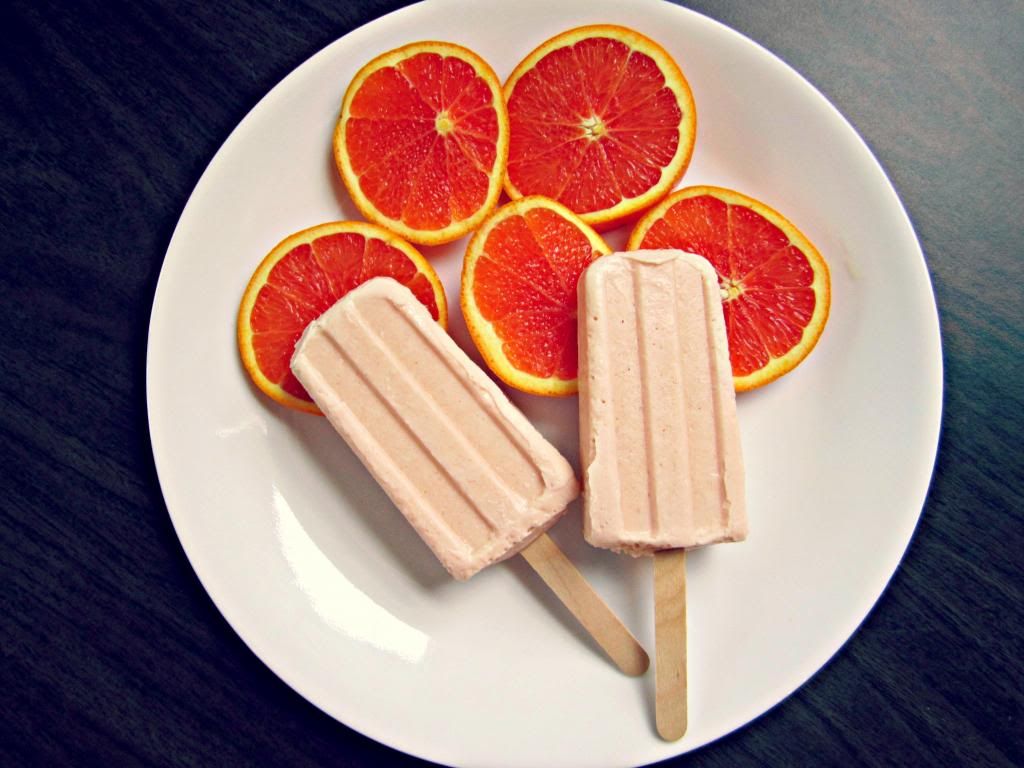 To make (10) 3oz popsicles:
Blend together in a blender until smooth:
the juice of 2 grapefruits
1/3 cup sugar
20 oz of vanilla ice cream (I used Haagen Daz, plain vanilla, the BEST!)
Grapefruit is a REALLY strong flavor, so taste this to see how sweet it is before placing in the popsicle molds. I wanted this a bit on the tart side, because I'm not a fan of super sweet. If it's not sweet enough, add more sugar. Or, if you're in my situation with a sweet tooth and a sour puss, make half with less sugar and half with more!
When you have your desired sweetness, pour into popsicle molds and place in the freezer for 30 mins. Add your popsicles sticks and freeze overnight.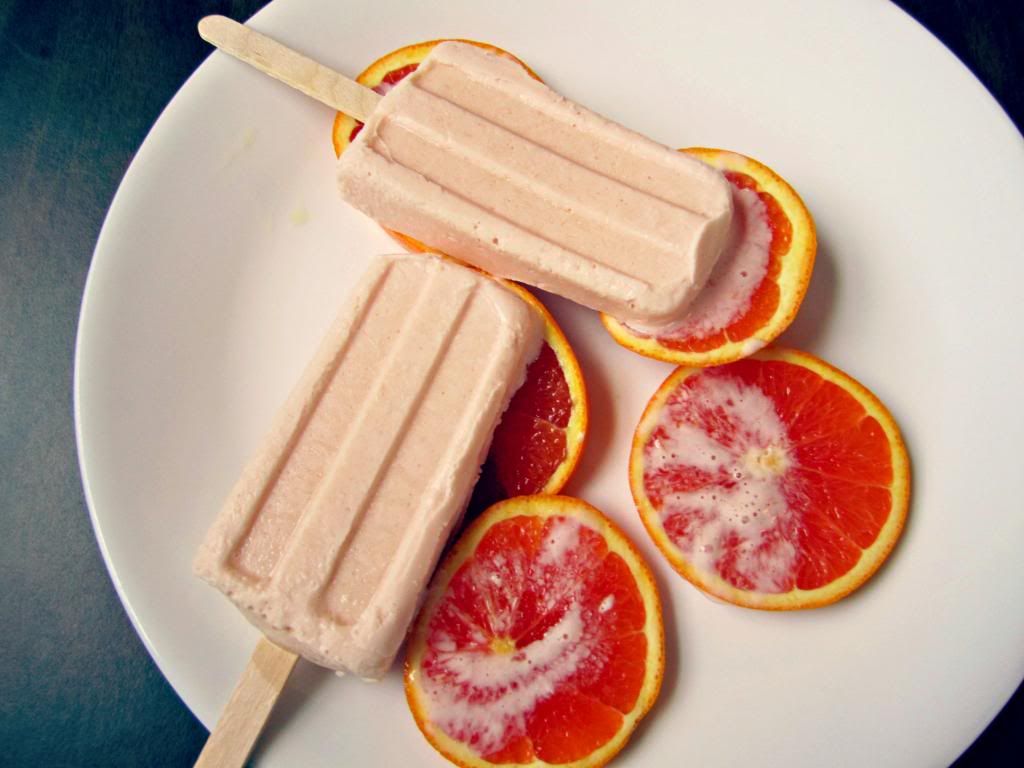 Enjoy!!! You've basically made grapefruit ice cream pops. I thought these turned out fantastic! Now, hopefully Jerdy likes them, so I don't eat all 10 myself. ha!
Trish