I'm baaaaaaaack!!!!!
Bittersweetly.
It sure is nice to be home, but I'm not sure I'll ever see a place as stunning as New Mexico. What a world to make you feel like a tiny speck on this fascinating planet.
We visited the Kasha-Katuwe Tent Rocks on my first full day. What a fan-freakin-tastic first day!!!
Just look: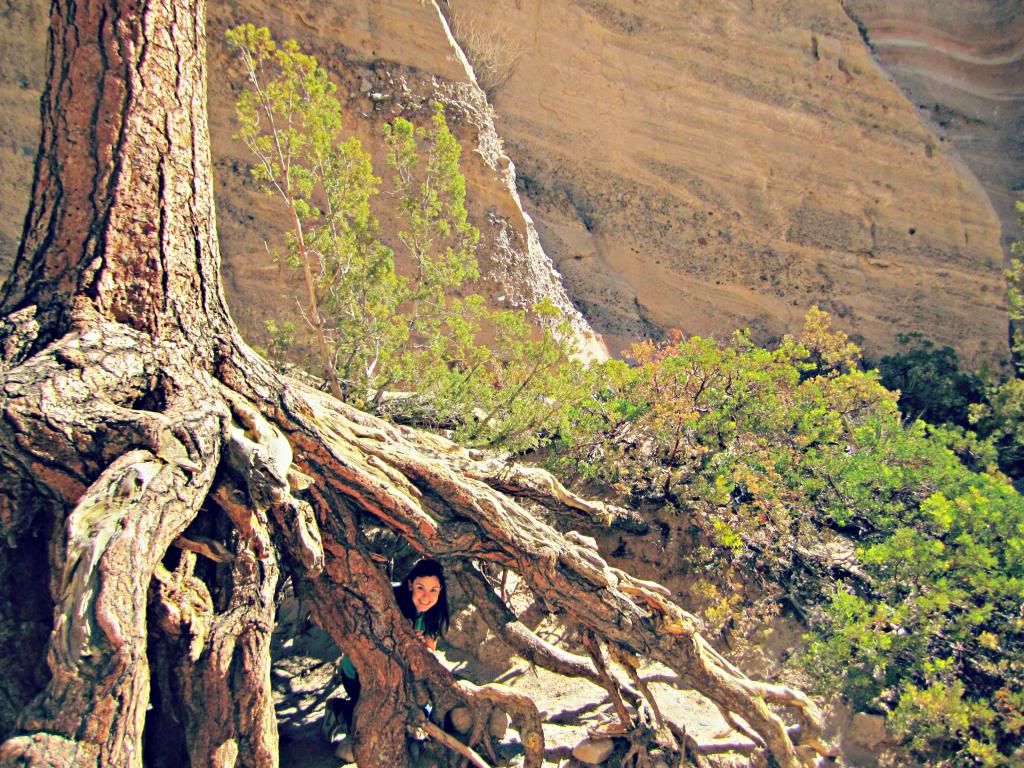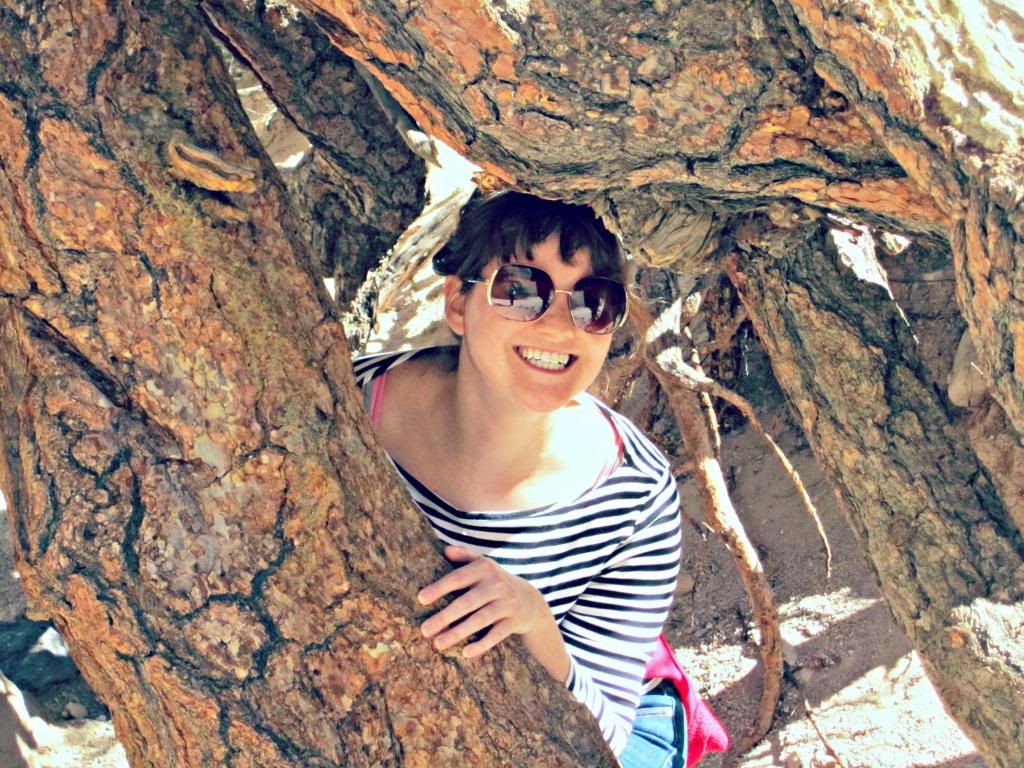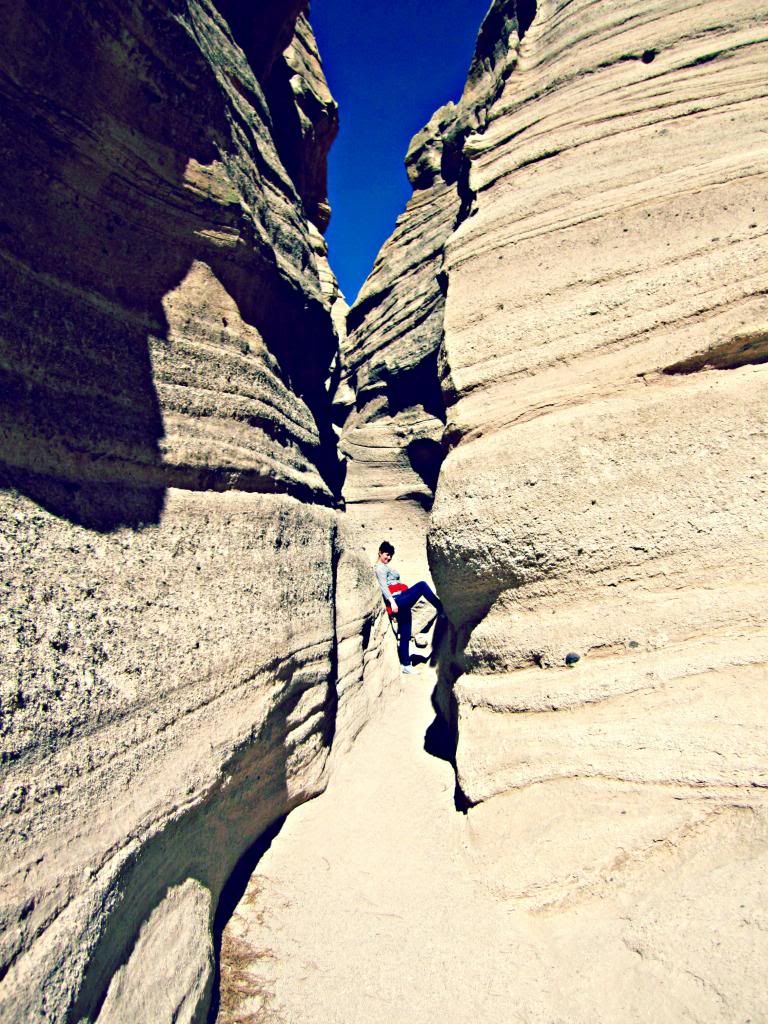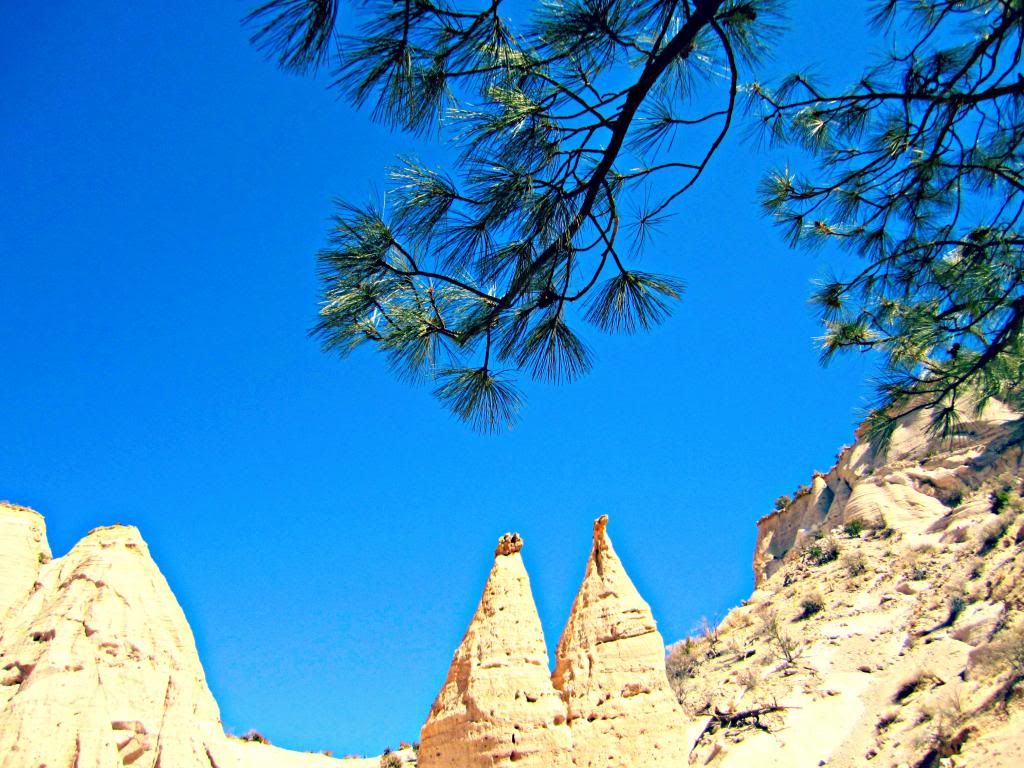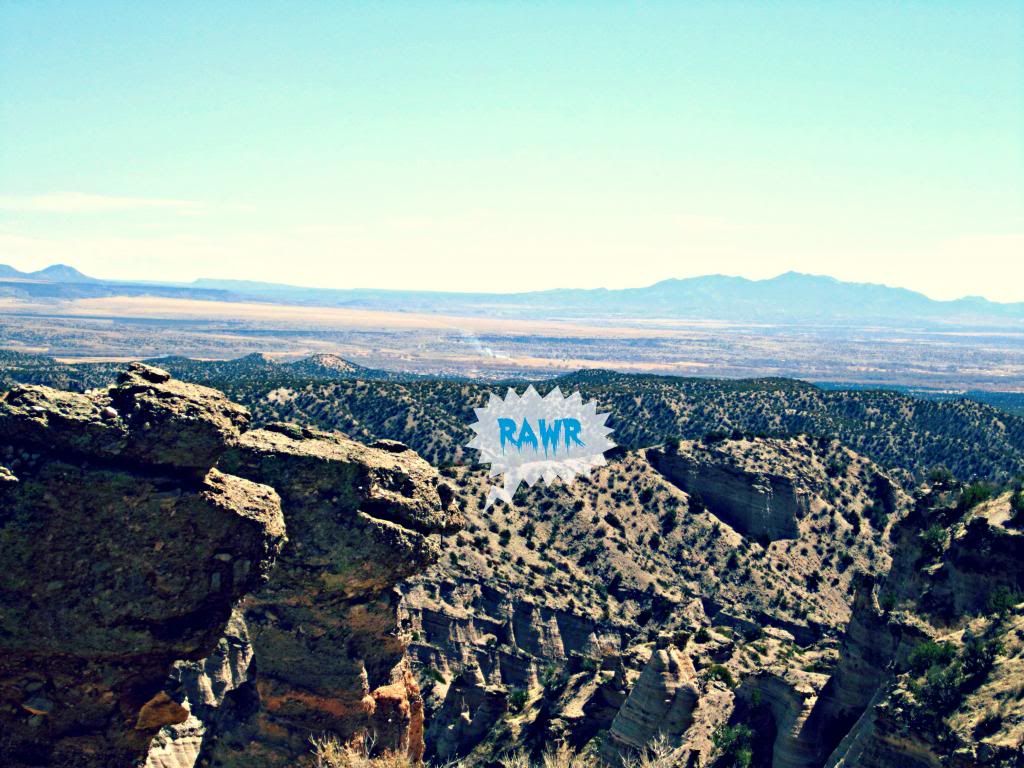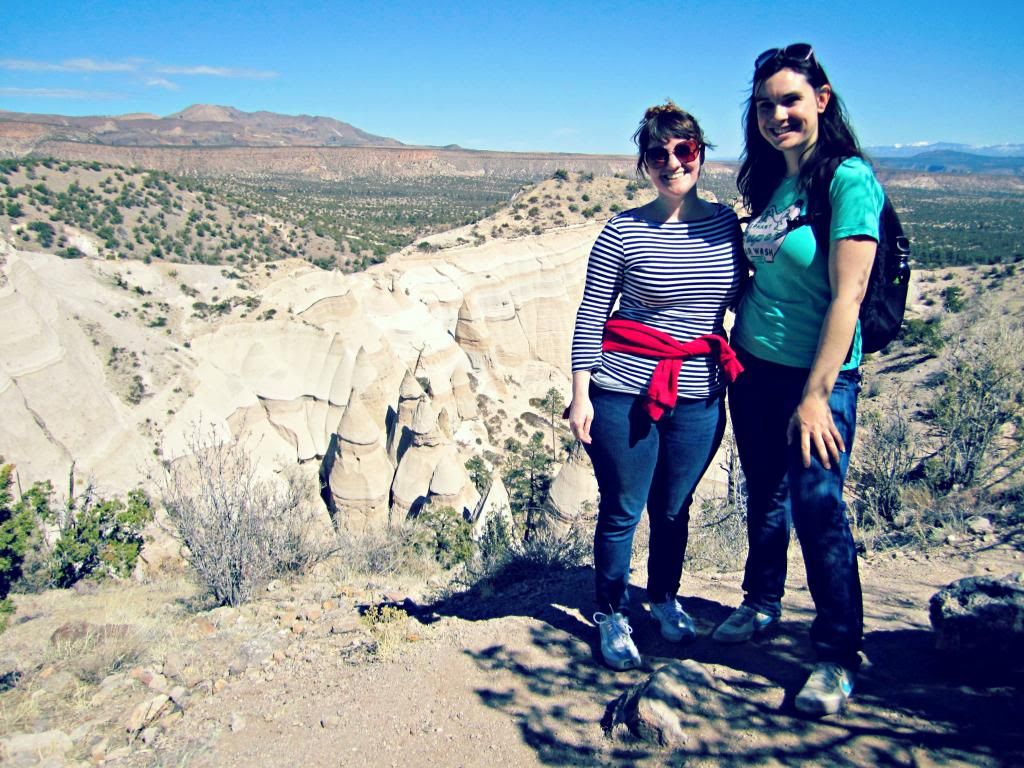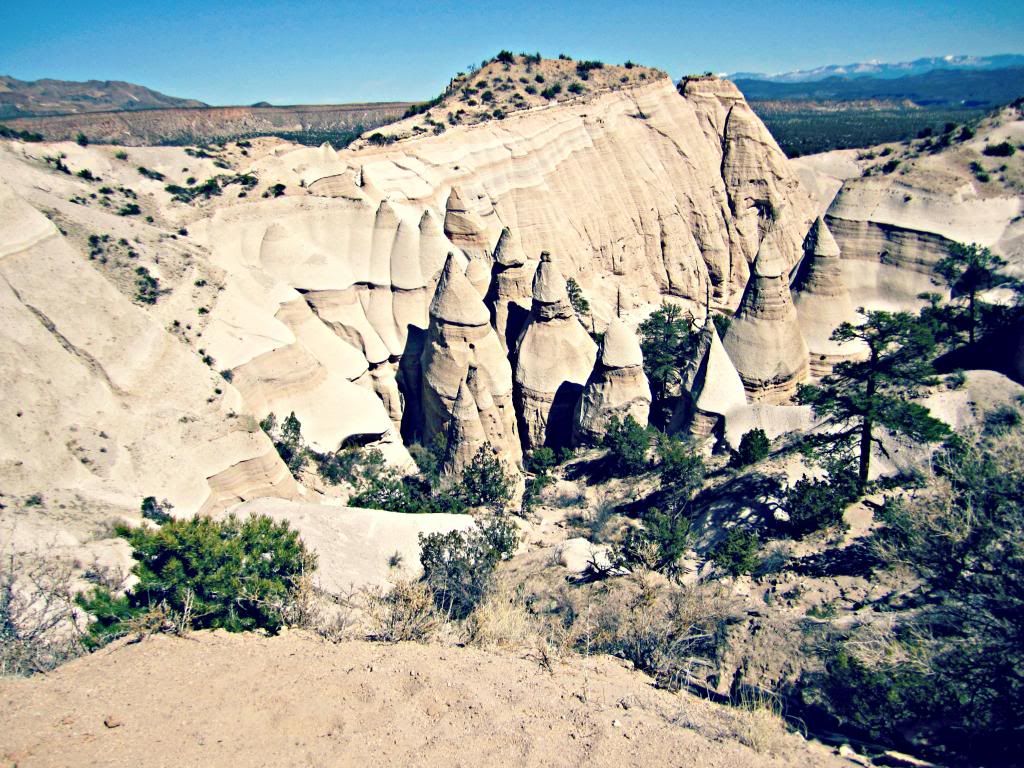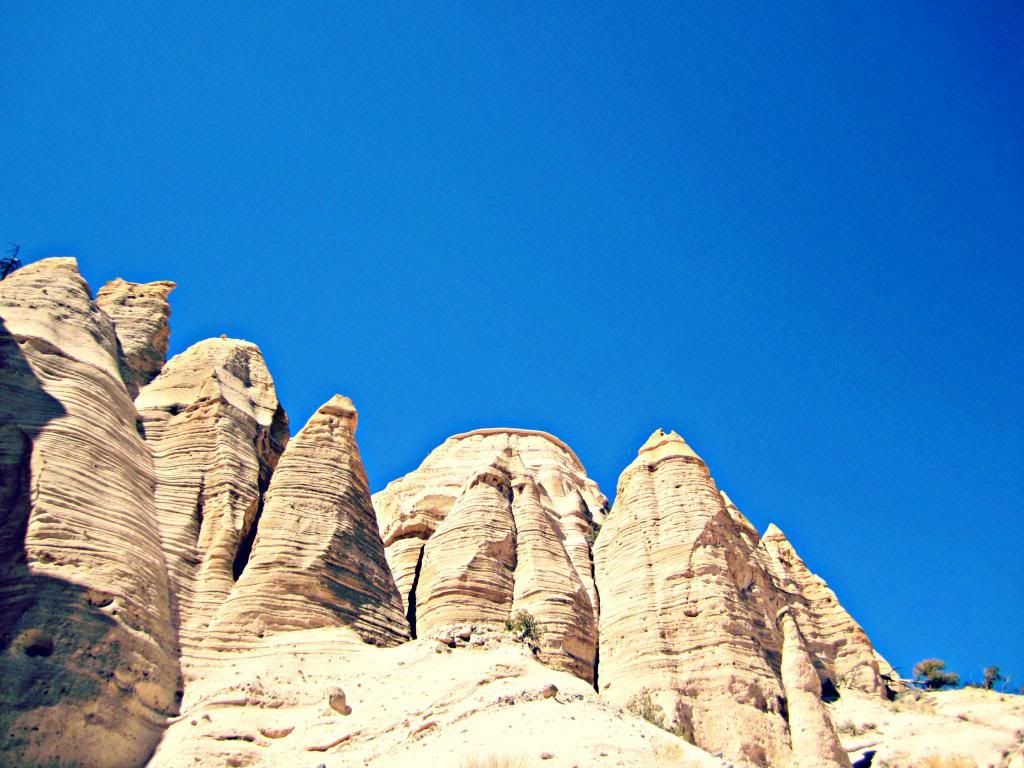 Nothing like giant phallic phenomenons to greet me on my vacation huh???? This short hike is truly amazing. First, a walk through skinny canyons in the desert, with the scent of juniper wafting around. Then, the view of many phallic and E.T. like creatures. YES!
I've got sooooooo many pics to share with you friends. I'll get on em!
Glad to be back, but wish I had another vacay soon. :)
Trish