Happy St. Patty's friends!!! Although I'm mostly Scottish, I still LOVE me some St. Patrick's day. When I was little I always thought I was Irish, and somehow thought that my name, Patricia, was magically linked to St. Patrick's day. Well......... not so much. But hey, I can still enjoy it right??? I've got the freckles and like kisses and green and beer!
This year I used a bit o Irish (em.... Scottish) magic to make some magically colored green flowers.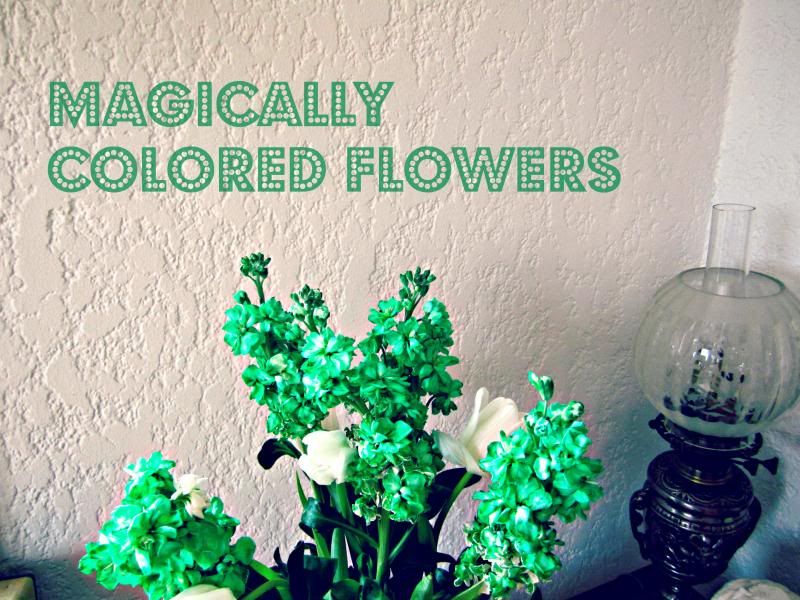 This is super easy guys. Super easy.
First, start with this, some white flowers.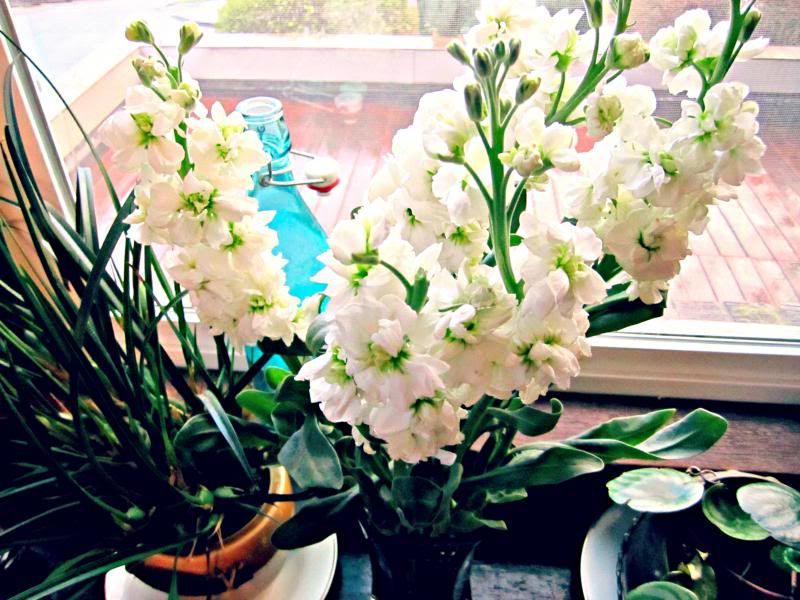 Add a bit of water to your vase, and a large splash of green food coloring. Cut off the bottom of your stems and place the flowers in the green water overnight.
When you wake up, you will have magically colored flowers!!!!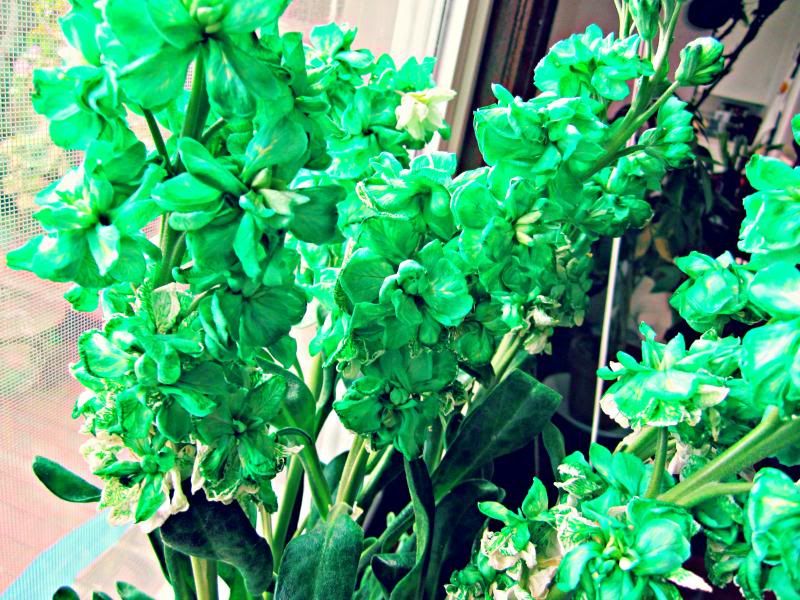 YIPPEE! Better than a bowl of Lucky Charms.
Rinse out that vase, add some white flowers to your bouquet, and you have a super cute little St. Patty's day bunch o flowers.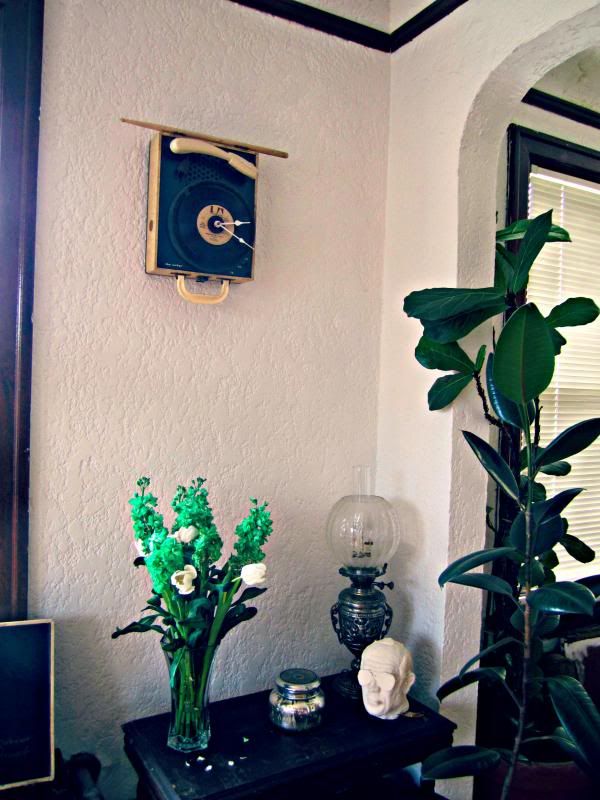 Well, we've been curing corned beef for the last handful of days, and I'm off to start slow cooking it with some cabbage. Also making some Irish apple potato mash. Then, it's dinner and
Irish car bombs
and some Walking Dead watchin.
Any plans for St. Patty's????
Slainte!!!!
Trish