Well........ Easter's over, but the sun is still a shinin! I'm starting to wonder if spring actually began on it's calendar day this year. Crazy talk.
Anywho.... I had a few peeps over for a little egg dyeing extravaganza a couple of weekends ago, and thought I'd share some snapshots: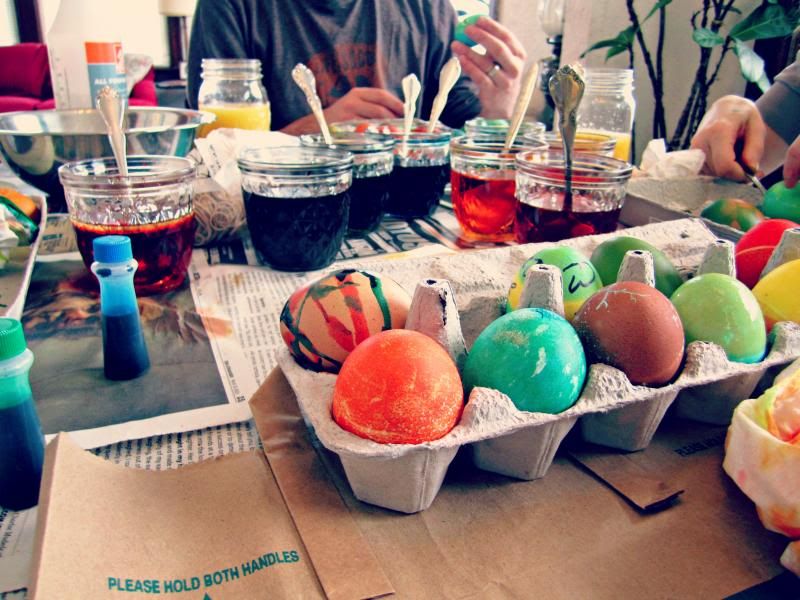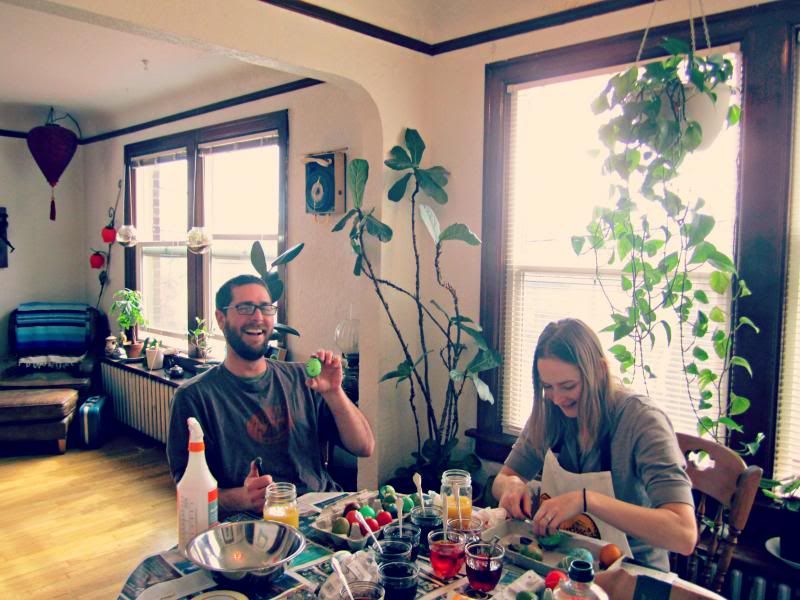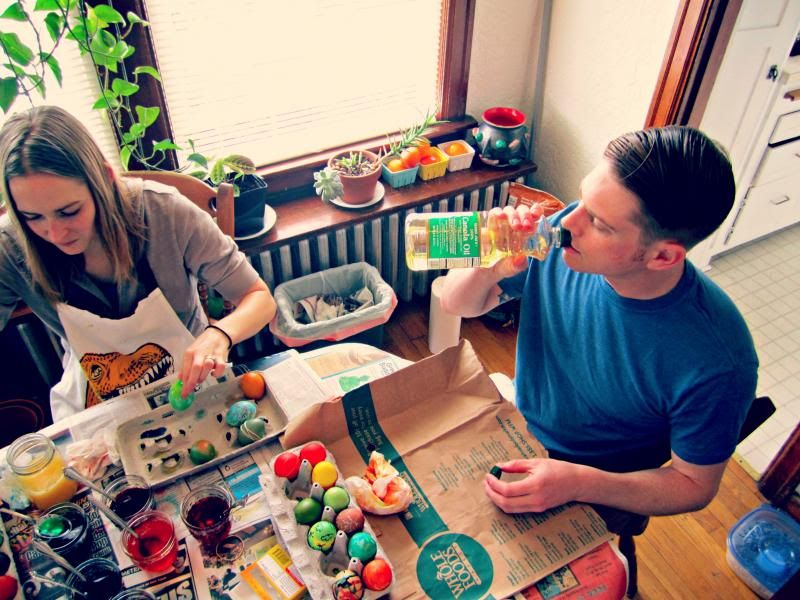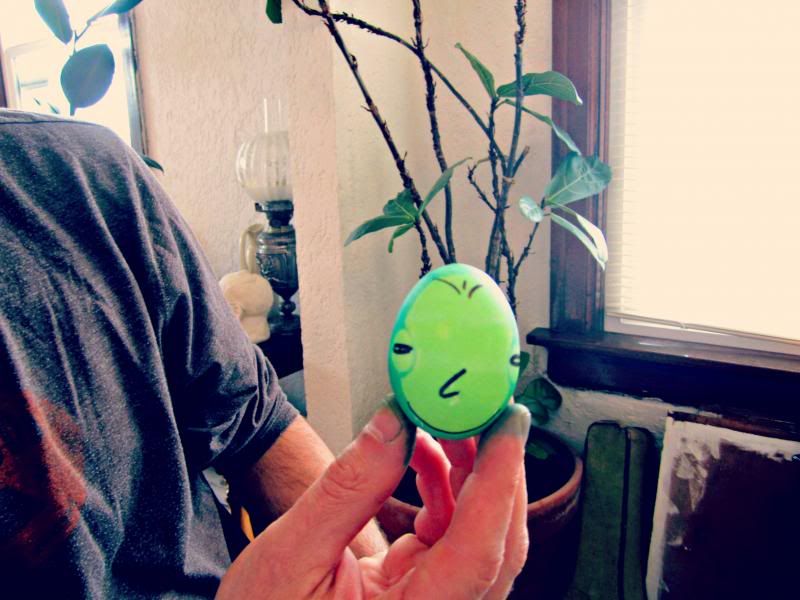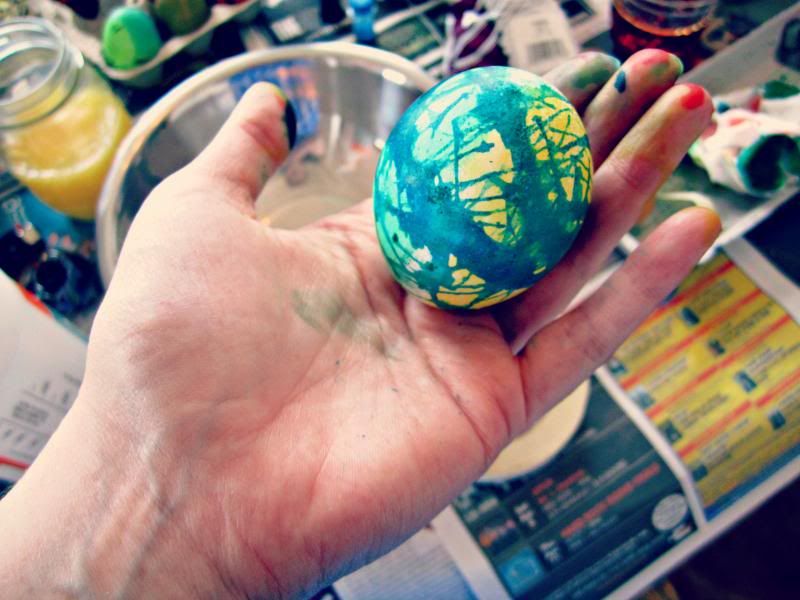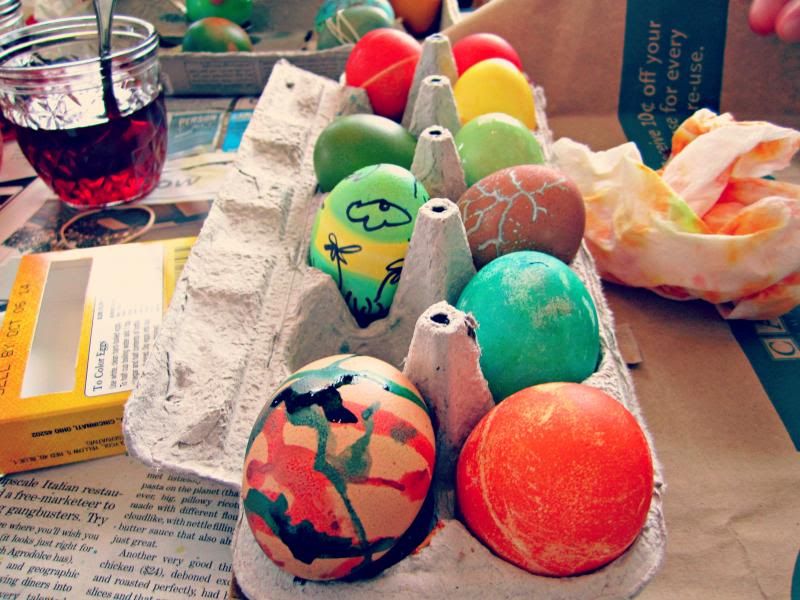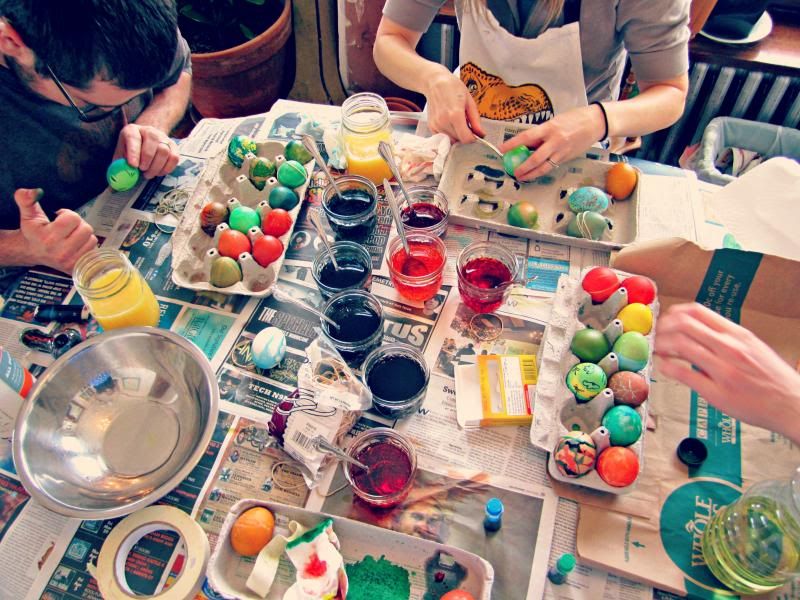 What's up with Jerdy guzzling canola oil???? what a weirdo.
My friend Jeff had actually NEVER dyed eggs before. WHAT??!! Pretty sure he's a natural. He made 2 of the 3 close up eggs. Egg dyeing genius that guy.
Well, we just got home from a long weekend down at our wedding location. We've got more plans set in stone and the whole place measured. Now we know how many tables and chairs we can fit, and we decided on the ceremony location and the aisle spot. SO romantic...... I loved it. :)
Happy Monday friends!
Trish