Howdy dudes.
Thought I'd share a little peek into my teeny apartment. Every time I post a pic with a glimpse of our bar, I get TONS of comments about it. I like it too. :)
We created our bar in a super awkward small corner of our dining room. It's one of those that can't be left blank or empty, but you just don't know what the eff to do with. I had been using an old vintage sewing table (neutered of it's sewing abilities, poor thing) as a desk of sorts, and realized that it fit perfectly in this corner. A little thrifted wicker tray and some cool pics on the wall, and voila! Bar!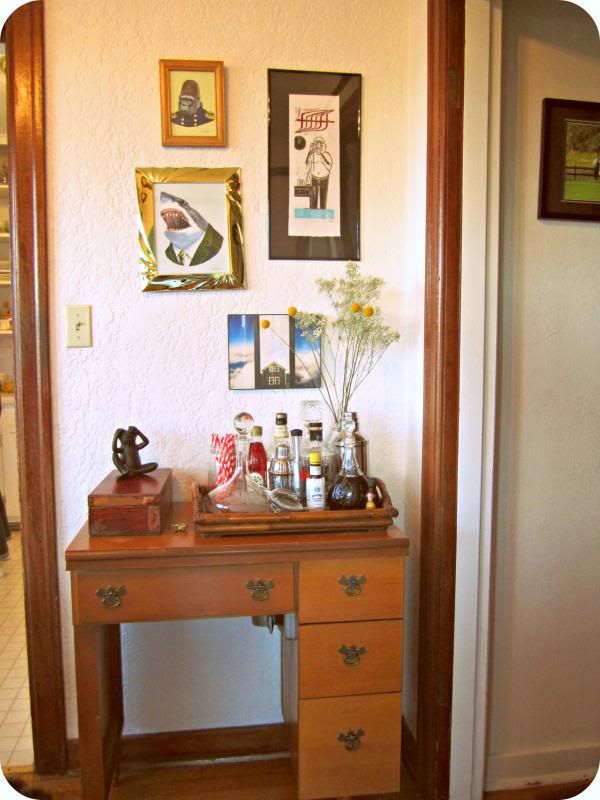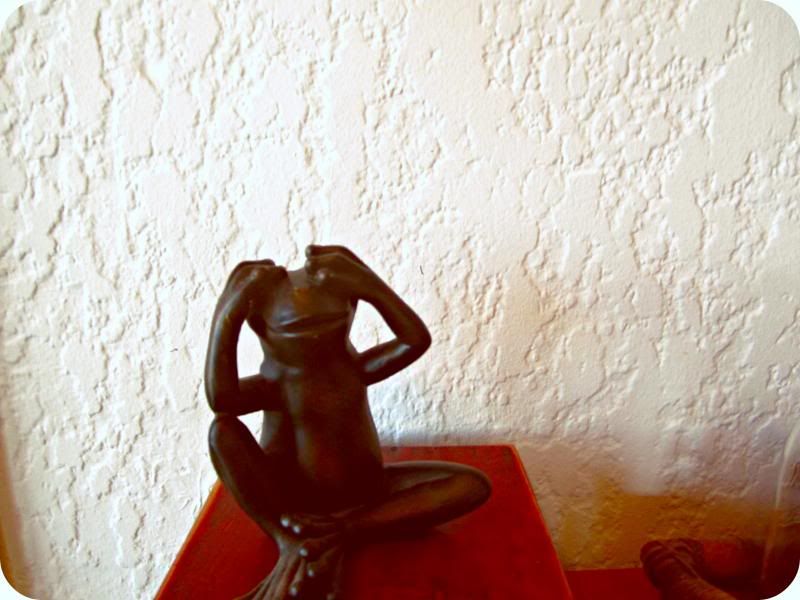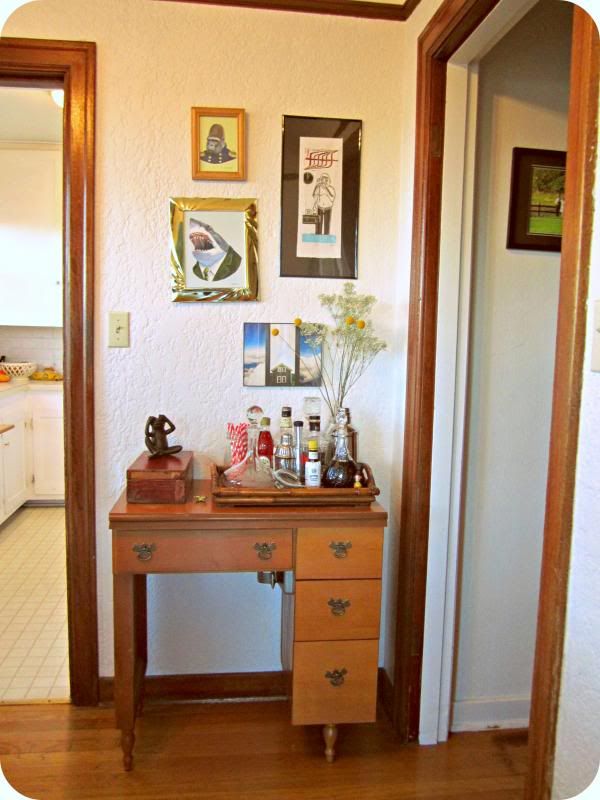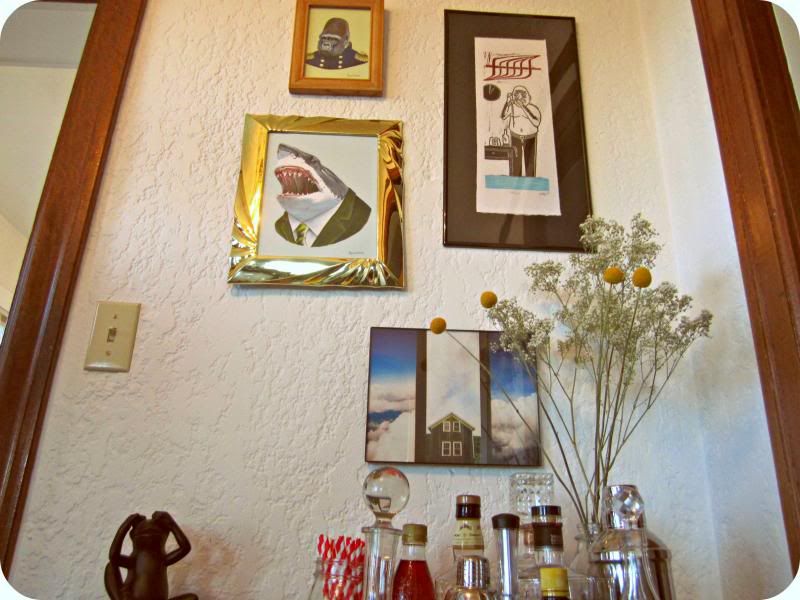 It's actually WAY too small to hold all the booze in our house. We are some serious boozehounds. But at least what's on display makes us seem classy!!!
Have a swell week dudes!
Trish