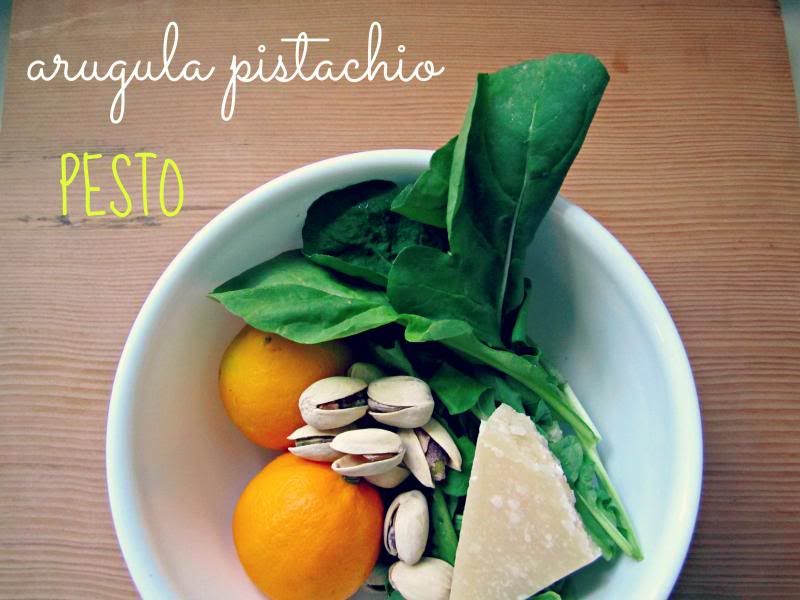 I'm pretty sure I'm a basil pesto addict. I would take it any day of the week over red sauce. ANY day. Give me pesto on pasta, pizza, bread, sandwiches, fish, SO many things!!! This time of year though, basil is not around. We've been bombarded with arugula and meyer lemons though (YESS!), two of my absolute favorite late winter treats.
I discovered this on one of those nights I thought we had NOTHING in the house for dinner. I thought it was gonna be another pasta, but no sauce, so let's just have salad kind of nights. I had a thought to make pesto out of the arugula we had on hand, and discovered that it's a total thing!! TONS of recipes galore online. Ah, the genius that is the internet. I borrowed a lot of inspiration from
this
recipe, and adjusted with what I had.
First, gather your ingredients: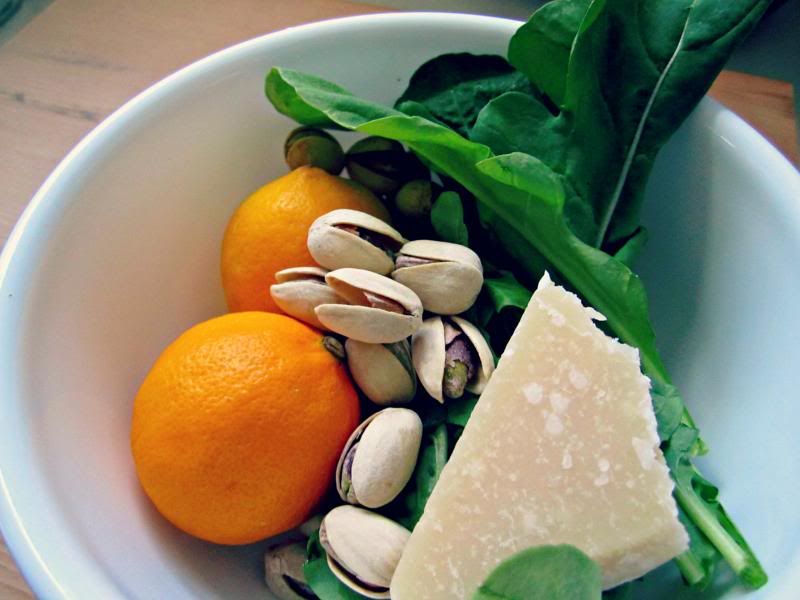 Not much really
1 peeled garlic clove
3/4 cup parmesan cheese
1/3 cup pistachio meats
4 cups fresh arugula
the juice of 2 meyer lemons (or about 1/2 regular lemon)
1/4 cup olive oil, give or take
pepper
salt, if pistachios are unsalted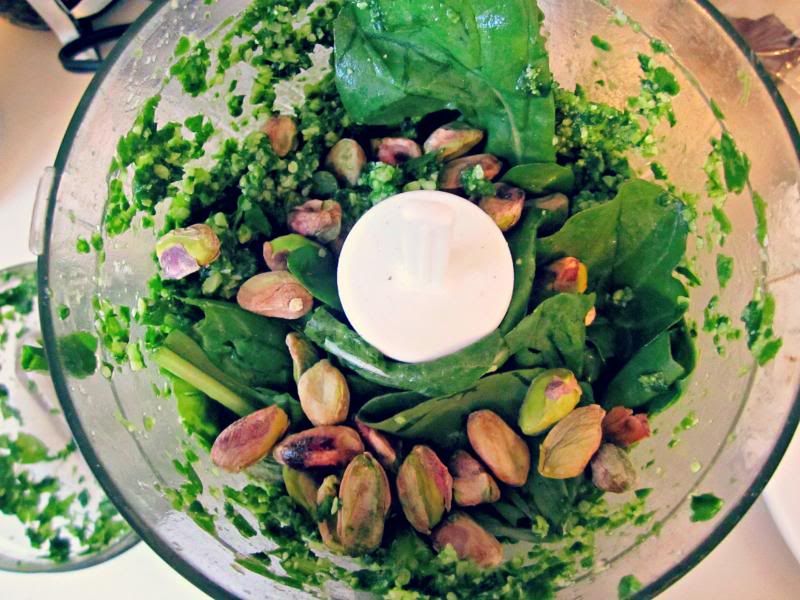 place ingredients through meyer lemon juice in a food processor and blend until smooth. Gradually add olive oil until your pesto is as oily as you want it. Add pepper and salt to taste, and more lemon if needed.
That's it!!! This had such a nice spicy and nutty flavor...... I loved it.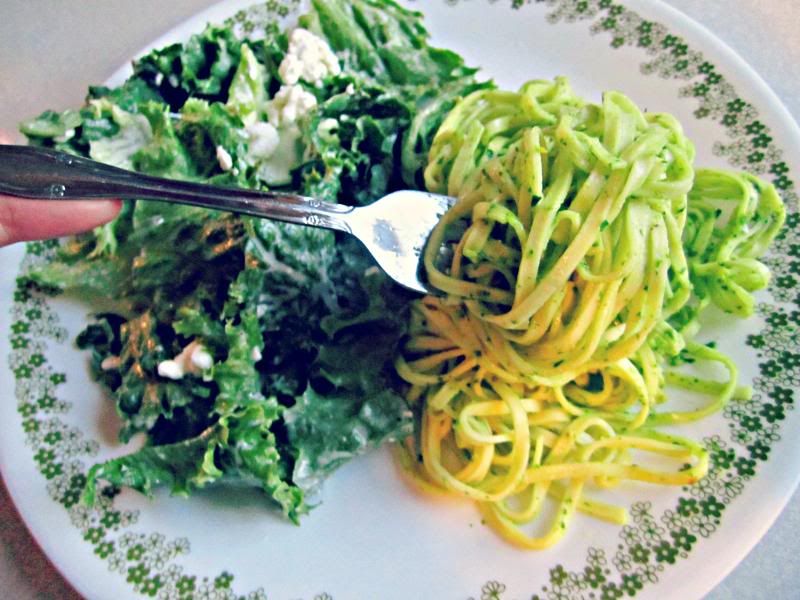 I added some to some quick pasta with a side salad. Who says there's nothing for dinner!!!???
I will definitely make this again. I'm thinking an arugula pesto, tomato, and mozzerella grilled cheese. YUM!
Have a great Wednesday friends,
Trish