Hey there friendly friends!!
Do you like it HOTTTTT and SPICEEEE??????!!! Cause I totally do. Remember when I went and visited my BFF Meghan in New Mexico last month??? Of course you do, cause I've bombarded you with way too many photos. Anyways....... it's just custom down there to smother everything in chile sauce. Red, green, or as they prefer, Christmas style. Nothing got a smile from the locals quite like ordering food Christmas style. YESSSS! My kind of place.
Meghan made her own red chile sauce, which she sent me a jar of this winter. Here, I get to share with you the secret recipe. :)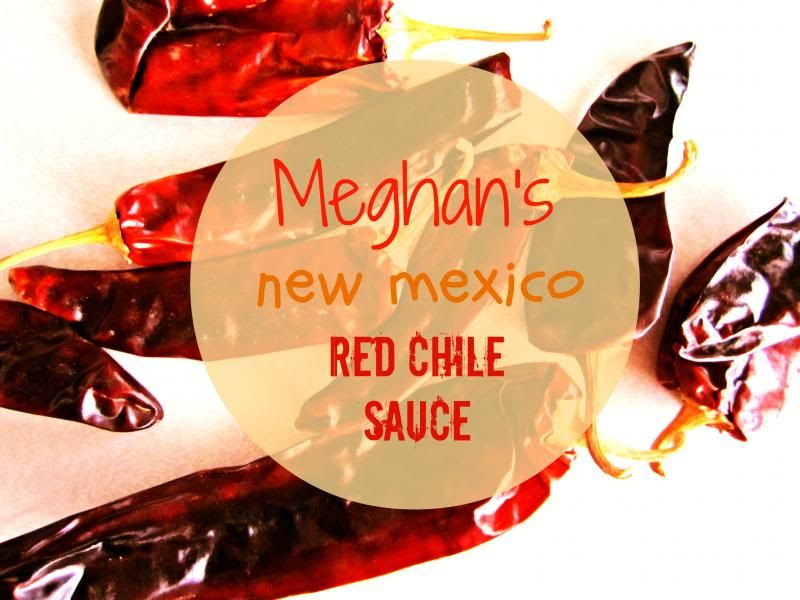 Meghan moved to New Mexico this past summer so her boyfriend could continue his path to becoming a nurse. Together they printed a mini cookbook just full of New Mexico style foods and flavors for everyone for Christmas. How cool is that?? Totally stealing this idea by the way, Maghag.
Here's what you need:
8 cups of dried New Mexico chile pods
Water
1 tsp salt
1 tsp oregano
4 cloves of garlic
1 small onion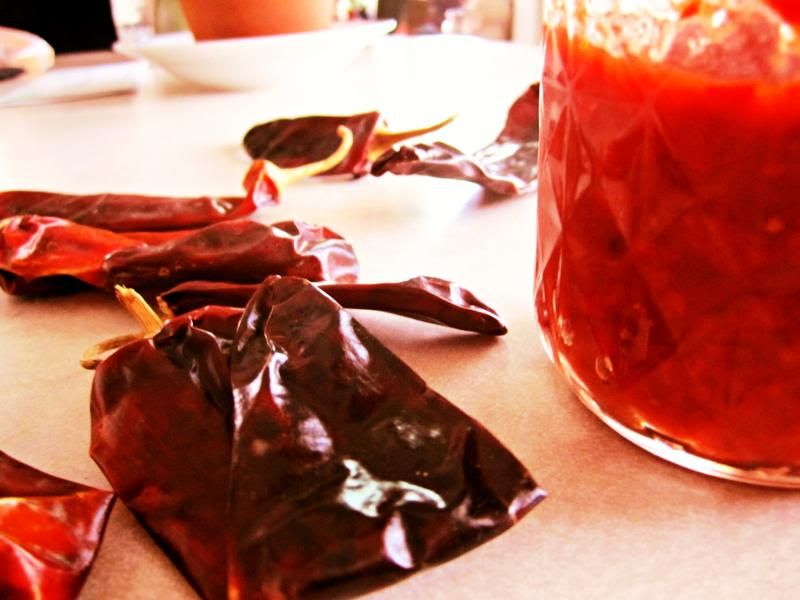 Get cooking:
Wash the chile pods and then cut off the stems and take out the seeds. Believe me, you will not miss the heat from the seeds. Put all the pods in a large pot and cover them with water. Boil the chiles for about 30 minutes to rehydrate them.
Drain the chiles, but preserve a good portion of the chile water.
Combine the chiles, salt, oregano, garlic, and onion in a food processor. Add chile water 1/4 cup at a time as you are whirling the ingredients together until the sauce looks nice and well, saucy. Then pour the sauce through a colander or sieve to get the big chunks out.
Put it into a soup pot and simmer for 10 minutes.
As you can see, mine is almost gone!!! I intended to use it for enchiladas, as Meghan suggested, but I don't think I have quite enough left. Think of this like Sriracha, but for Mexican food! Friggin dream come true right? I loaded this up on the
quinoa and veggie quesadillas
I made last month, and have been using it as a topping for EVERYTHING!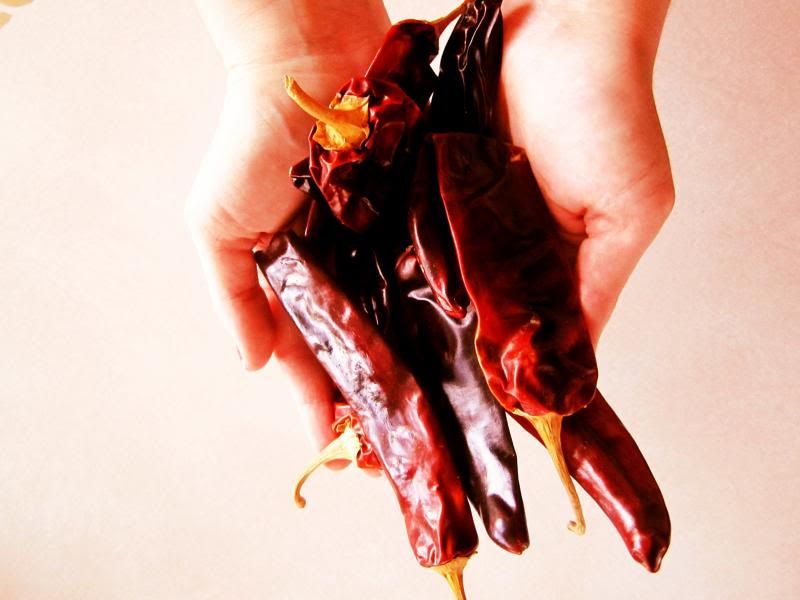 Enjoy friends!! And happy Friday. :)
Trish