Spring is in full force my friends!! It's been a bit rainy and cold this week, but overall I couldn't be any happier with this May weather we've had. It puts a huge grin on this girl's face.
We started grilling outside for the first time this year, one of my favorite things about spring and summer. One of my other faves- potato salad. I freakin love potato salad. My mom used to make it for me all the time and I would eat most of it warm before it cooled down. Although I love her mayo filled recipe the most, I'm trying to be more on the healthy side lately.
I borrowed
this
recipe from Good Ole Martha, and tweaked it by adding some shelled edamame I had in the fridge.
Here are your ingredients:
1 1/2 pounds red new potatoes, scrubbed and halved (quartered if large)
1 cup shelled edamame, cooked
1 tablespoon white-wine vinegar
1 tablespoon Dijon mustard
Coarse salt and ground pepper
2 tablespoons olive oil
1/2 cup chopped fresh parsley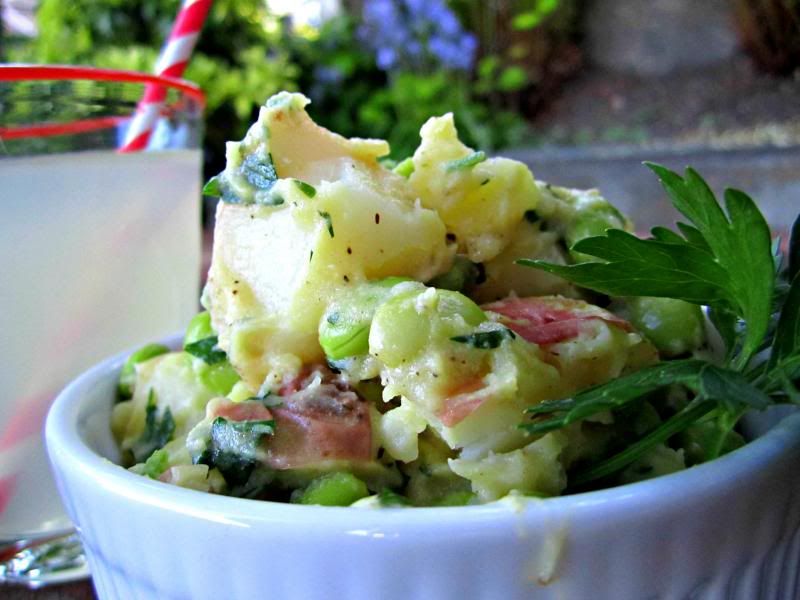 Here's what you do:
Steam the potatoes in a steamer basket for 15-20 minutes. While those are steaming, whisk together vinegar, mustard, and olive oil in a large bowl.
When your potatoes are fully cooked, place them in the bowl with the vinegar mixture and add edamame. Toss together and gently stir in parsley. Add salt and pepper to taste.
Voila!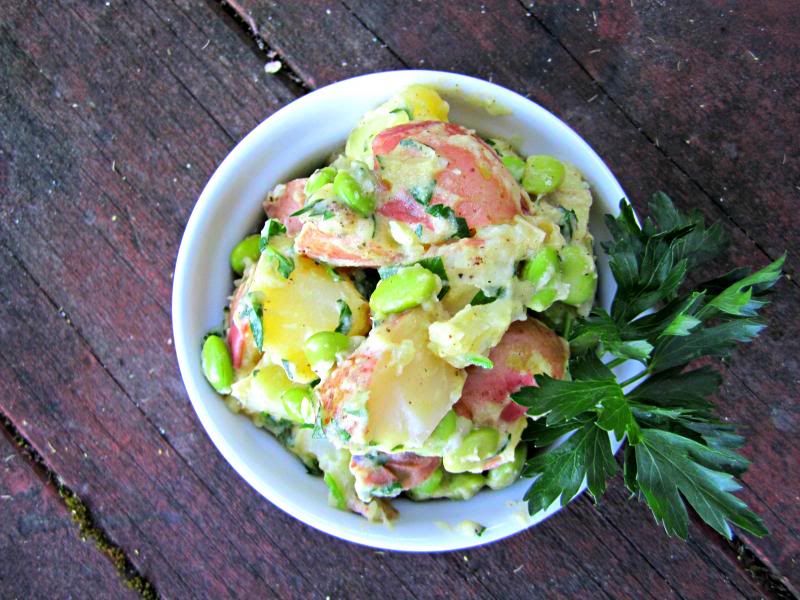 Serve on a sunny spring evening with some lemonade and a beer. :)
Enjoy friends!
Trish