Nope. Those aren't worms!! Those are home made bean sprouts. Bean munchies as I like to call them. I ADORE these little snacks. Believe me, they taste a whole lot better than they look. Just crunchy little sprout flavored goodness.
Bean sprouts are literally just little baby plants. The black beans are the seeds and the sprout is teeny tiny new plant growth. These grow quickly, in about 4 days, and don't last long as munchies, but can be cooked, and are oh so good for you. They are packed full of protein, fiber, and vitamins, with a very small amount of calories. Also, many people experience bloating or difficulty eating beans. Sprouting them first has been known to help with all of those maladies.
Want to sprout some at home? Here's how:
Keep in mind, your beans will about quadruple by the end of this, so only a cup of beans goes quite a long way.
Fill a glass jar 1/4 of the way with dry, but well rinsed, black beans. Cover with room temperature water by about an inch, and top with cheesecloth or a paper towel. Leave in a cool, dry place overnight.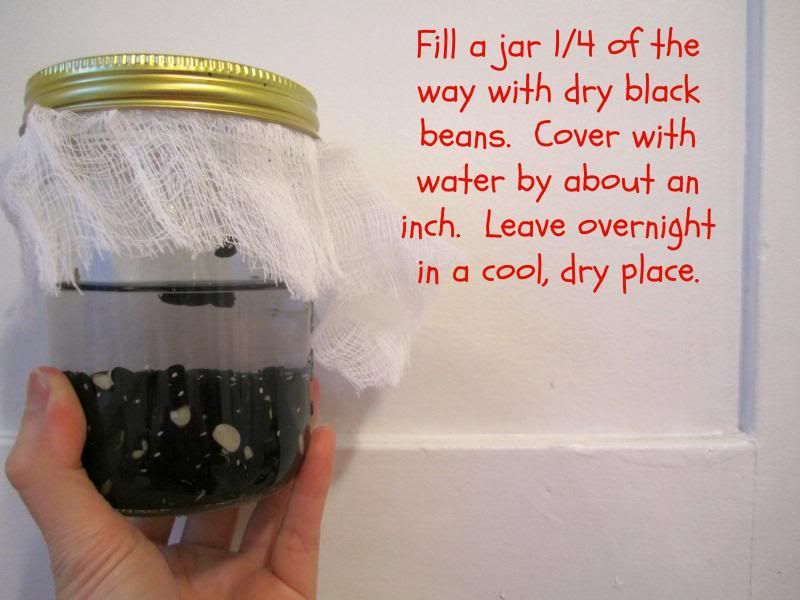 Rinse your beans well twice a day for the next 4 days, or until your sprouts are as large as you'd like. Be sure to rinse out your glass container as well, to prevent any sliminess.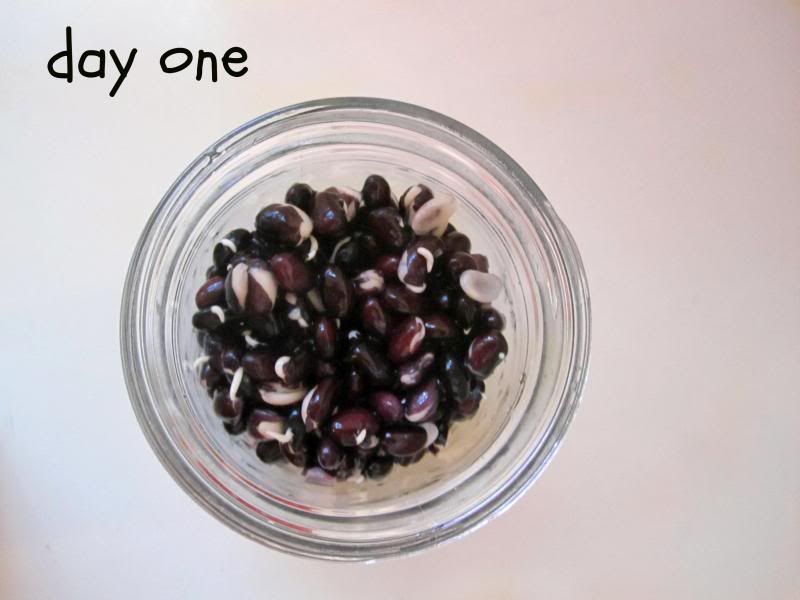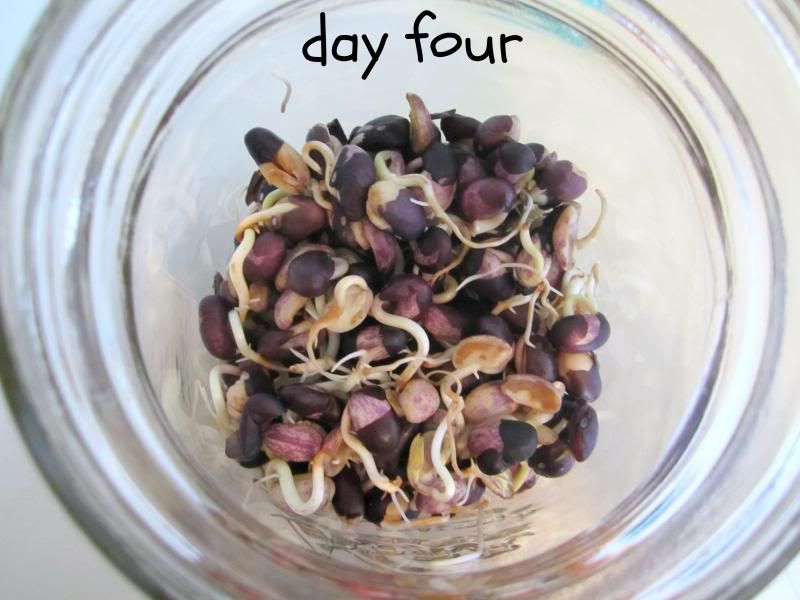 Look at those babies!!! I had to transfer the to a larger jar. They are now ready to eat.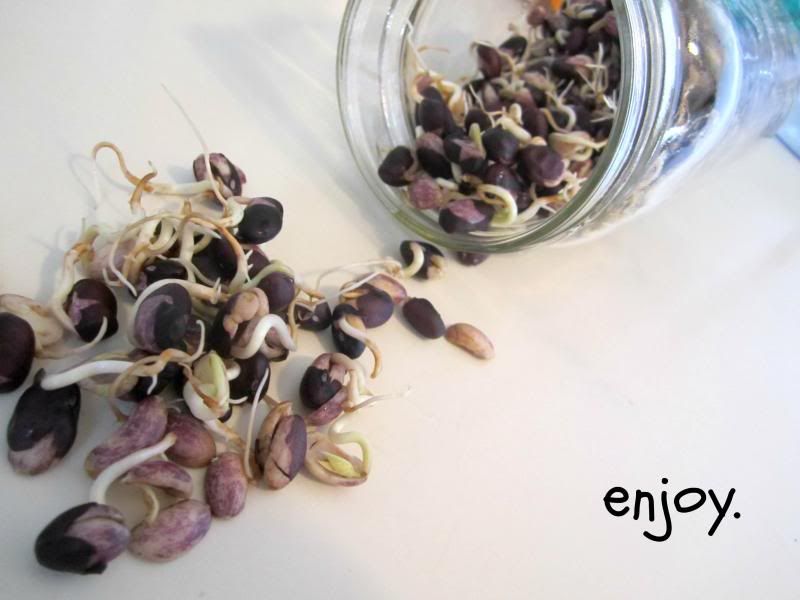 I like to eat these raw, just straight out of the jar. They are fantastic as just a simple snack, or on salads and sandwiches. They are super good in stir frys or veggie sautes. You can also cook these just like regular beans, for easier digestion than unsprouted beans.
Get creative with these! You can sprout SO many different beans like this, including lentils and soybeans.
Let me know if you try them!
Trish