Booyah! It's Saturday.
I'm actually out and about this weekend traveling around Washington for wedding stuff. Renting stuff, renting more stuff, buying stuff, buying more stuff. It's getting SO CLOSE! The Final Countdown officially begins in about 2 weeks, when I only have 60 days left. Holy shit.
I made some rhubarb iced tea a couple weeks ago that will seriously knock your socks off. Pretty sure this has been my best experimental rhubarb season to date. YESSSS! I've still got some in my fridge that I don't know what to do with........... pickled rhubarb?? Does that seem disgusting? Hmmmm.....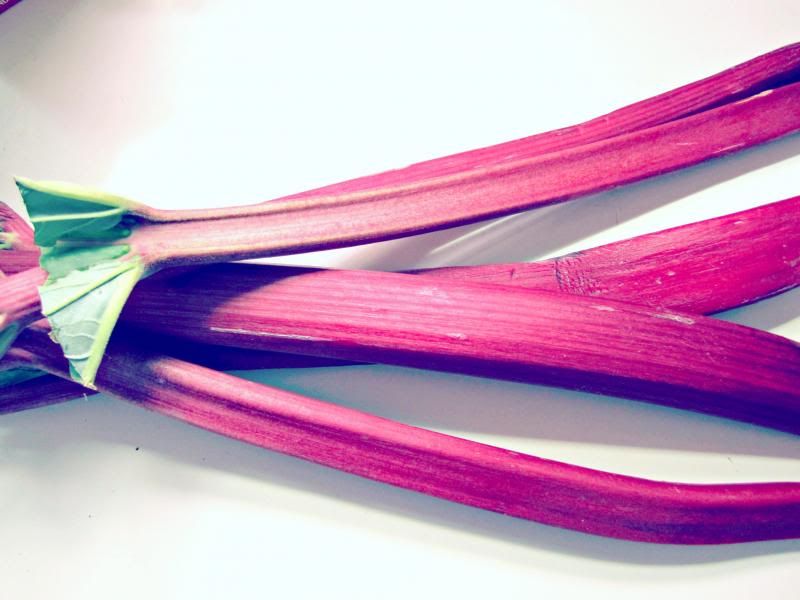 Here's what you need to make about a quart:
4 cups chopped rhubarb
3 cups water
1 cup sugar
3 teaspoons loose leaf black tea
In a saucepan, combine the rhubarb, water, and sugar. Bring to a boil and then simmer for about 15 minutes. Take off the heat and stir in your tea. Stir occasionally while it cools for about another 15 minutes. Strain well and place in a jar or pitcher.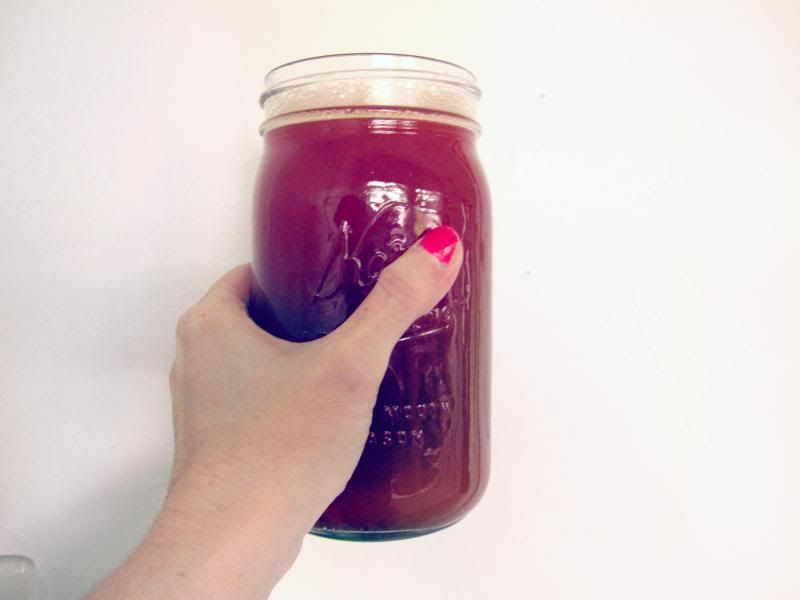 Leave in the fridge overnight. Pour over ice the next day with a squeeze of lemon.
VOILA! Awesome homemade rhubarb iced tea. I added some vodka to mine. It was just screaming for some.
What better way to spend the first day of June, than sipping iced tea?
Have a rad weekend friends, and cheers to a new month!
Trish