Fall is in full swing my friends! It's been just dumping rain nonstop all day, and I'm totally loving it. Sweater on? Check. Rainboots out? Check. Hot cider in my mug? Check. Recipes a brewin? CHECK!
I made this spiced mango and peach lassi yesterday when I found some frozen peaches and mangos in our freezer. I know, I know...... SO not a fall recipe. But hey, still damn delicious.
It ended up so tasty, I thought I'd share.
Here's what you need to make about 8 cups:
1 1/2 cups whole milk
1 cup vanilla yogurt (go the not-greek route here, you don't want it too thick.)
2 cups frozen mango
2 cups frozen peaches
1 teaspoon freshly ground cardamom
1/2 tablespoon cinnamon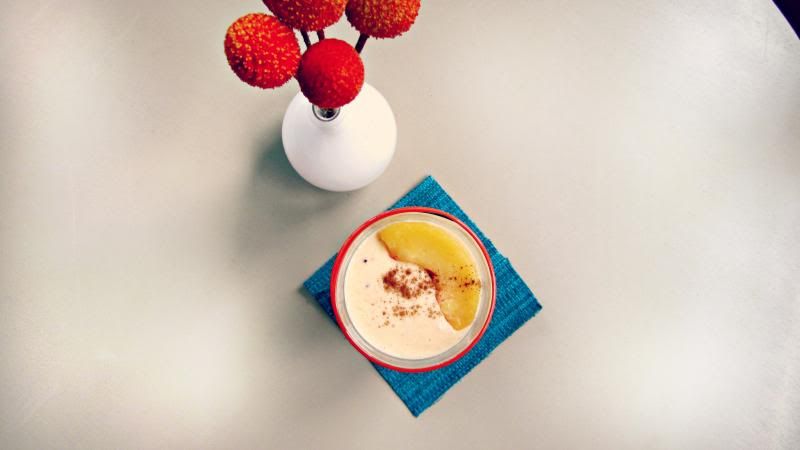 First start by mixing the yogurt and milk in a blender. Slowly add the mango and peaches, so you don't overload your blender with frozen fruit. Blend in spices and TADA!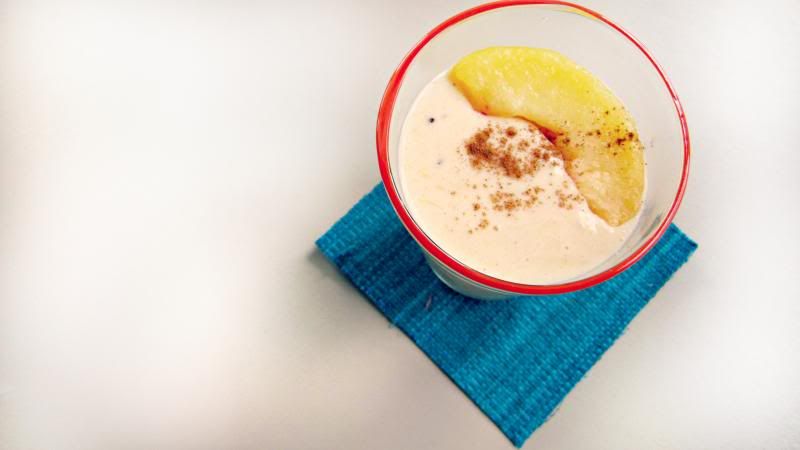 Top with a dash of cinnamon and enjoy!
Lassi is a wonderful option for a breakfast smoothie or just a refreshing snack. Now for the next rainy day projects! I've got some pork brining in some apple cider brine, and some tomatoes ready to be roasted. Recipes a comin your way soon!
Enjoy your weekend friends,
Trish