I'm back with a vengeance foolios! This married booze hound hasn't changed a bit. We have these little rad wild bushes around these parts...... BLACKBERRIES! Holy cowza they grow everywhere. Like strangle other plants, need to cut them down in September everywhere. Love em. I didn't really get to experience the
yearly tradition of blackberry picking
this year. Cause you know, I was a little busy, but I was able to snag a few before the season totally ended.
May I present to you, one of the best cocktails I've ever made, a blackberry bourbon red wine cocktail. Recipe only slightly adapted from
here
.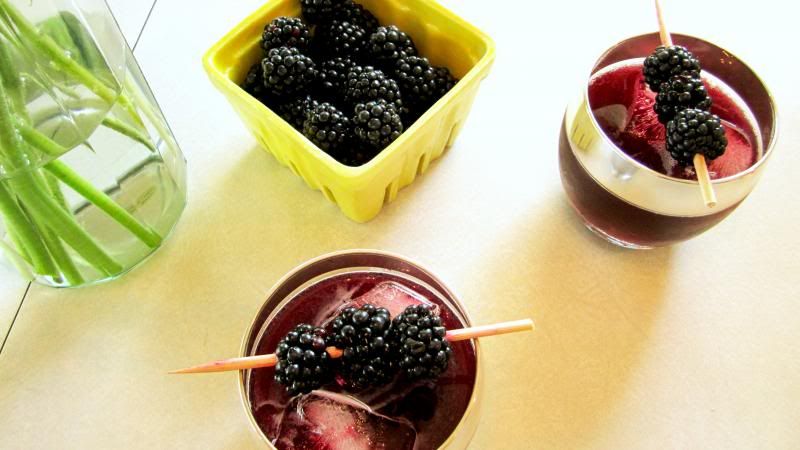 To make 1 amazing cocktail you need:
1 oz bourbon

1 1/2 oz red wine
1/2 oz lemon juice
1/2 oz simple syrup
2 dashes Angostura bitters
3 blackberries
Muddle 3 blackberries in a cocktail shaker with the simple syrup. Add all of the other ingredients to the shaker and shake with ice for about 10 seconds. Pour over a fine mesh strainer into a cocktail glass full of ice. Add some blackberries for garnish and you have a really impressive cocktail. YESSS!
Enjoy friends.
Trish