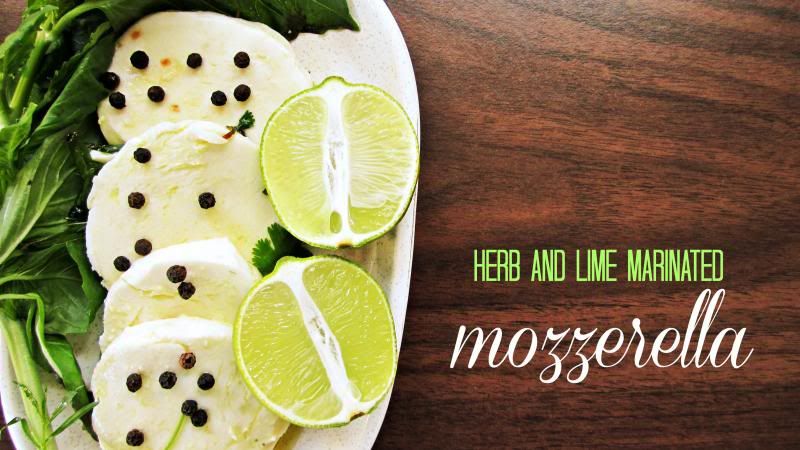 Happy Sunday friends! I'm headed off to the state fair today, the yearly activity to mark the official end of the summer season. Dudettes....... I'm so pumped. It's no secret that this little lady is an Autumn lover. Get ready for pumpkin recipes galore! Still waiting to see the wedding photos too. Waiting.... waiting.... I want to see those damn things already!
Anyways.. I found
this
rad recipe on
Cooking Stoned
. Jerry James Stone is pretty much my hero. You should totes check his blog out if you haven't already. Super inspirational, that guy. This mozzarella (which is misspelled in my photo! GAH!) is really quite fantastic. So simple and easy! I love it!
Here is what you need to make 1/2 pound:
½ Pound fresh mozzarella
1 Tablespoon Cilantro, coarsely chopped
1 Tablespoon Basil, coarsely chopped
¼ Teaspoon Tarragon, coarsely chopped
½ Cup Olive Oil
3 lime peels
1 clove of garlic
1 Teaspoon Peppercorns
¼ Teaspoon Salt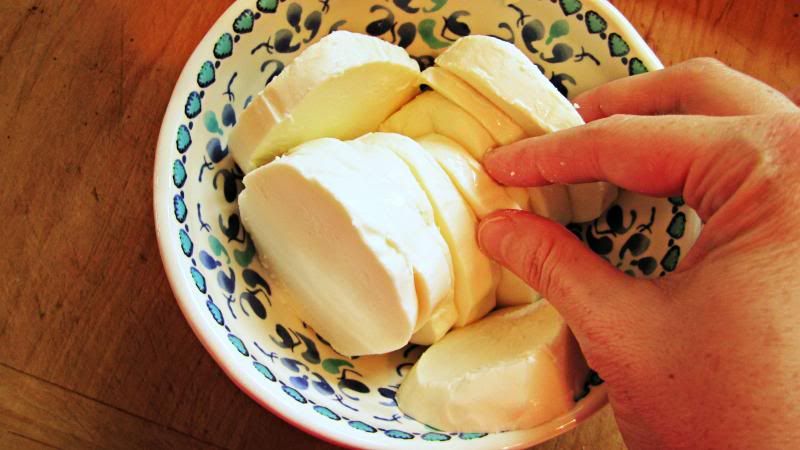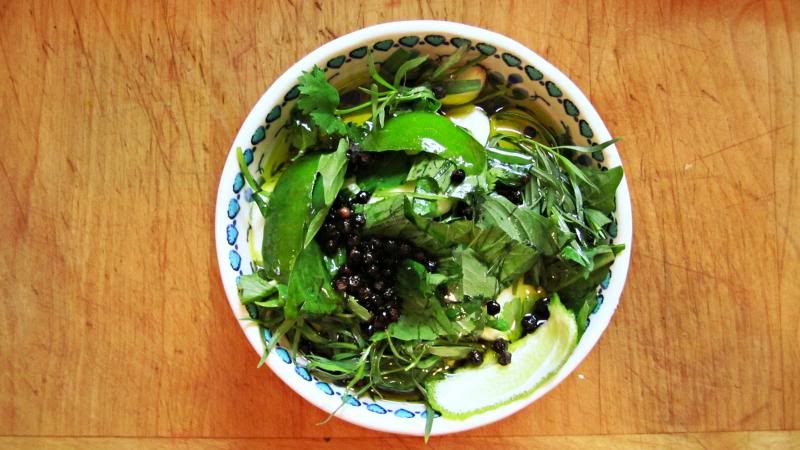 Just mix all of the ingredients in a bowl and let stew in the fridge for 6 hours, stirring every so often. The ingredients listed are directly from the original post, but I added way more of all the herbs than it called for. I actually let mine sit overnight last night and it tastes absolutely incredible. More garlic would have made it just the best ever.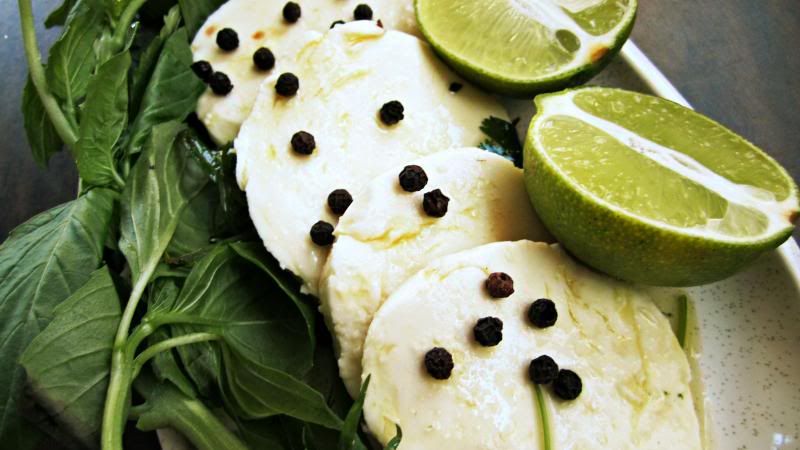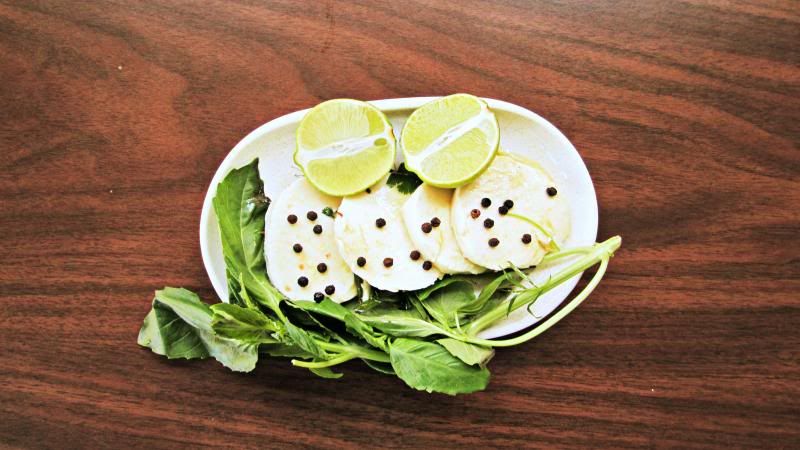 I expect to use this tonight on a homemade pizza or some fresh late summer pasta for Breaking Bad dinner! With some cheap but good red wine.
YUM!
Trish