Yep, you read that correctly. Tomato raisins. Look like bugs, but taste fantastic!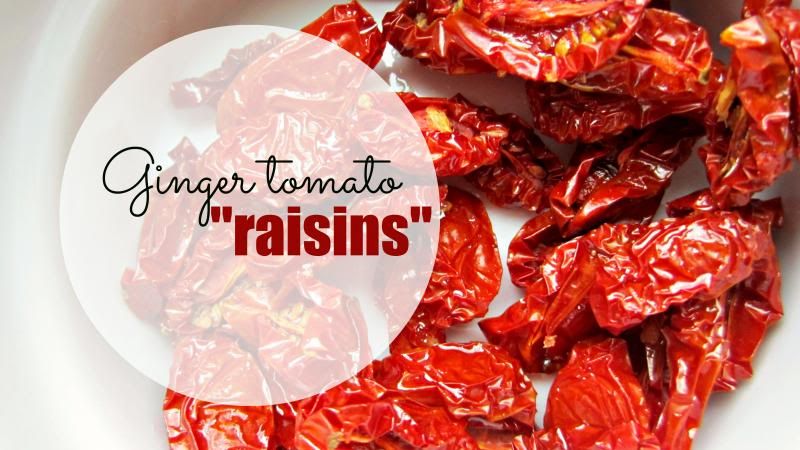 I've been on a huge ginger kick lately. Somehow, it's delicious in EVERYTHING! Ginger is the new bacon. Or not. At all. But sheesh I love this stuff. I was inspired by
this
recipe, total genius!
This takes quite a bit of patience, but so worth it on a rainy, stay indoors weekend.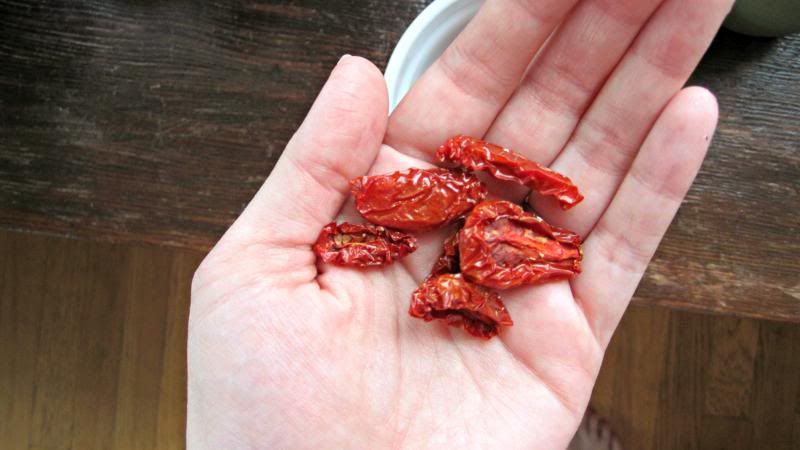 Preheat the oven to 250 degrees. Cut a pint of cherry tomatoes in half and put in a bowl. Stir in 2 teaspoons minced fresh ginger and a tablespoon of sugar. Spread evenly on a cookie sheet, cut sides up. Cook in the oven for about 3 hours, or until the tomatoes are dried out and chewy. I had the intention of adding these to a salad, but they were gone before I could! It really shrivels down to only about a small ramekin full.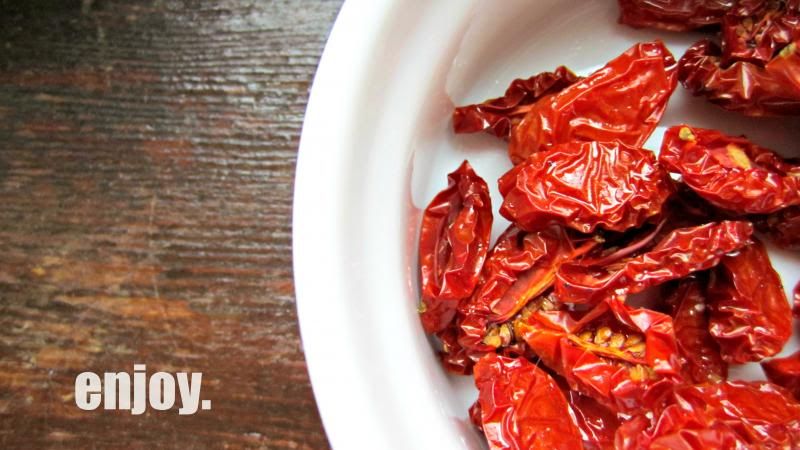 Anyone got any more gingery recipes for me?