Happy Gal-entine's day! I'm actually home from work sick today (boooooo!). Total bummer. Way to ruin Galentine's day Trish! I'm hoping I can pop out of my Nyquil induced coma long enough to at least say "I love you" to Jerdy tonight. Poor Jerdy.
Well, I made this fancy Valentine inspired cider last weekend for both of us, so at least I did that. As well as the
tea bag valentines
a few weeks ago. At least he got something right?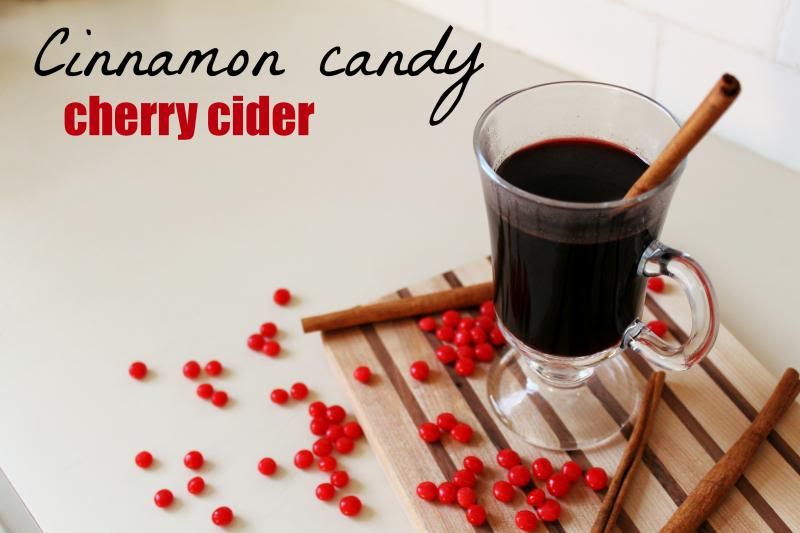 This is SUPER easy, and pretty damn tasty.
CINNAMON CANDY CHERRY CIDER:
Makes 2 cups
Hands on time: 10 minutes
Total time: 10 minutes
2 cups unsweetened cherry juice, like RW Knudsen Just Cherry
3/8 cup hard cinnamon candies, like Red Hots, or cake decorating candies
2 Cinnamon sticks (optional, for garnish)
Bring the cherry juice to a soft boil. Turn heat to low, and very slowly add cinnamon candies, just a few at a time, stirring while adding. Keep stirring until all the candies are melted completely, about 5 minutes.
Pour cider into 2 glasses and garnish with a cinnamon stick.
Seriously, that's it!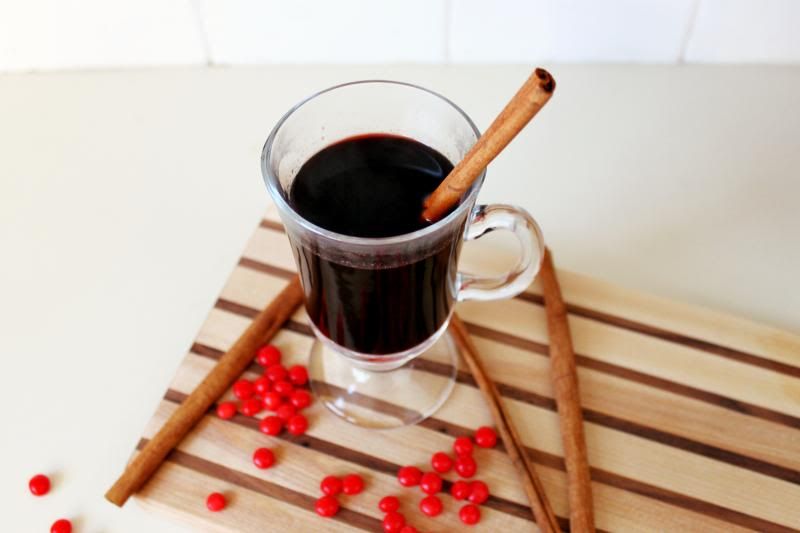 This was a total experiment, and I gotta say it ended up pretty tasty. Very fall-esque. Jerdy and I actually tried adding whiskey to this, and it was pretty raunchy. Something about the hot and cinnamon with booze just didn't work. Guess you can't add whiskey to everything! There goes my philosphy on life!
Have a wonderful Galentine's day out there friends! I'll be cheersing my hubby with some Nyquil. Huzzah!
Trish