AAAAAHAHAHAHAHA! Can't help but laugh at the name of this post. Sorry, couldn't help myself. My inner 12 year old boy just had to do it.
Anyways....... it's almost Valentine's day friends! Lovey dovey gushy love stuff around every corner. I'm actually not a huge freak about Vday. Never really have been. I like it and all, but to me it's just a meh holiday. Jared and I usually just stay in the make dinner. Sometimes we get fancy, sometimes not.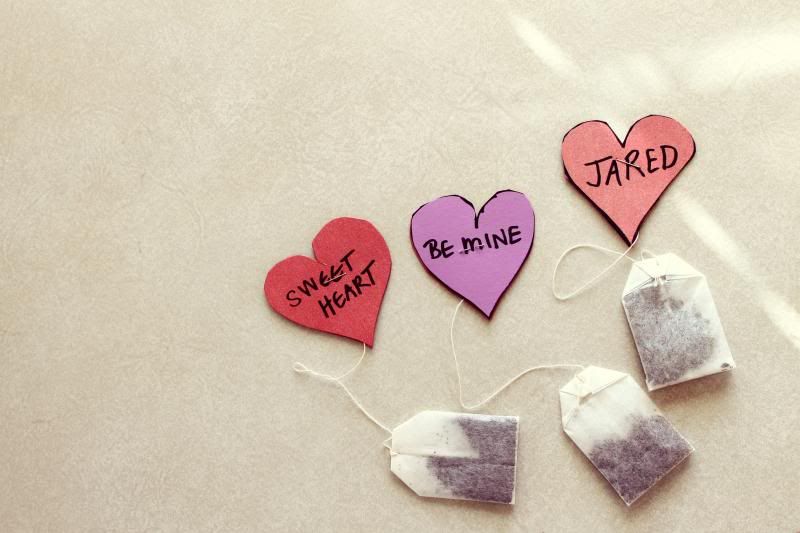 Here's a valentine you can make for your love in about 5 minutes. Sounds great right?
First, gather your supplies. Tea bag with paper tag, colored paper, sharpie or pen, scissors, stapler.
Draw a heart on paper and write your message.
Hold a piece of paper under your drawn heart, and cut both out together so you have 2 of the same heart.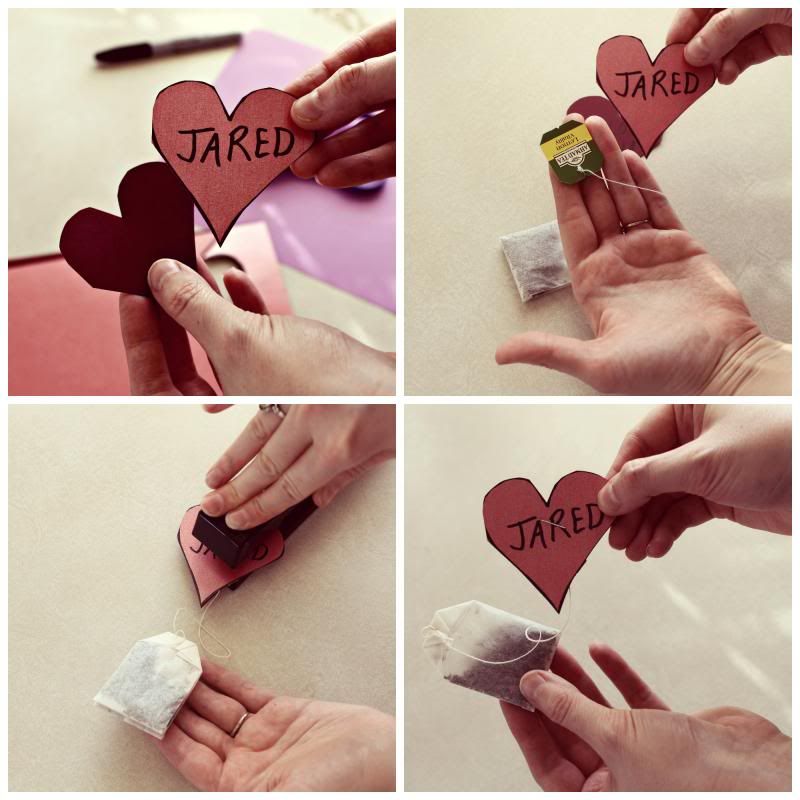 Place both hearts over your tea bag tag so the tag is covered completely by the hearts.
Staple the heart together over the tag.
TA-DA! You have a tea bag valentine! (tee hee)
I ended up using 2 separate colors and writing different messages on both sides of the hearts. Jerdy already got his, so I'll have to think of something else to make him!
Happy Valentine's day!
Trish