It's beginning to look a lot like Spring-mas.....
Everywhere you go.....

Well, Seattle logged it's wettest March on record. It rained SO MUCH! But, I'm looking forward to April flowers rather than April showers. (please please please Seattle).
I saw this adorable couple a few weeks back. Walking in the rain together. Holding hands. With umbrellas. On Valentine's day. Loved it.
Selfie #8million
Jared and I spent a weekend at the beach house where we were married. We soaked in the hot tub, drinking champagne. I WANT TO GO BACK!
The view from the back yard. I love Washington.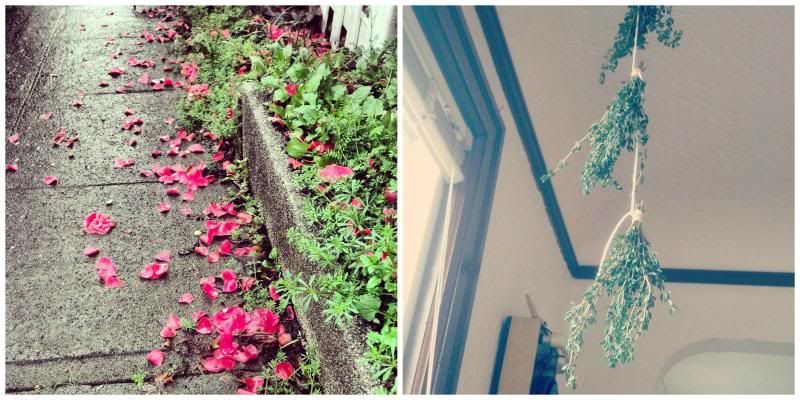 The petals started to show up all over the sidewalk a few weeks ago. They were freakin awesome against the rainy cement.
Tried drying my own herbs. Why haven't I been doing this always!?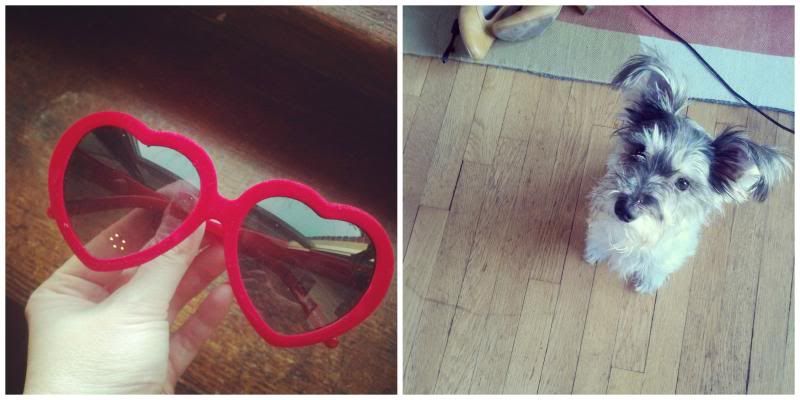 Never too old for some Lolita style!
Mrs. Roll. Looking adorable and starving as always. Don't be fooled. This chick gets whatever she freakin wants with those big brown eyes.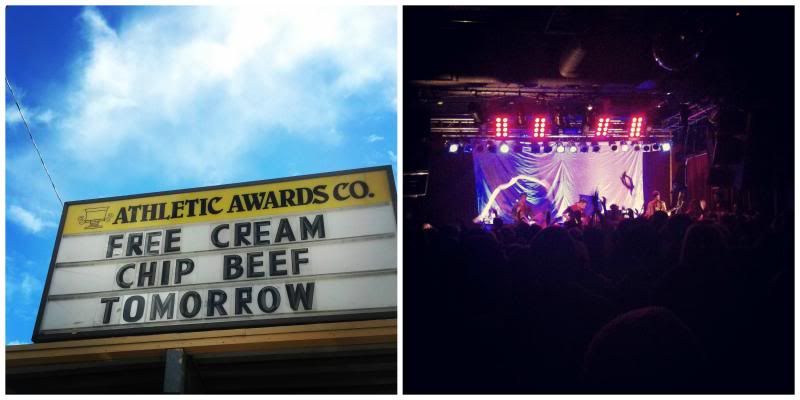 Been getting creative with the sign at work! I had never heard of cream chip beef. I looked it up on the interwebs and almost vomited when I saw the photos. No joke. Who eats this stuff?!
Saw the Black Lips on Friday night. I have a new man crush on the singer. Sorry Jerdy, I just can't help myself around totally bad ass dudes. If you ever have a chance to see these guys, GO!
JellyBones around the web
:
My
Sriracha honey popcorn
was featured on
Beekeeping Daily
. Can't find the exact link now, but I swear it was there!
Links I'm digging
:
This
little mini photographer. Can't wait to see where he goes next.
General Tso meets cauliflower
. FREAKIN GENIUS!
An "everything green" salad
that sounds incredible
These
Wes Anderson inspired color palettes
Ginger tea latte
. Nuff said.
Have you made any of my recipes? Let me know! I'd love to hear how they turned out. Cheers to April, and spring.
Trish
P.S. Follow me
here
if you want on Instagram.