Who's ready for a boozy gut bomb?! A totally delicious and worth it boozy gut bomb!? Me. That's who. And hopefully you. Irish or not. It is March after all, which makes me a super super happy girl. Thank you March, I've been waiting for you to show up.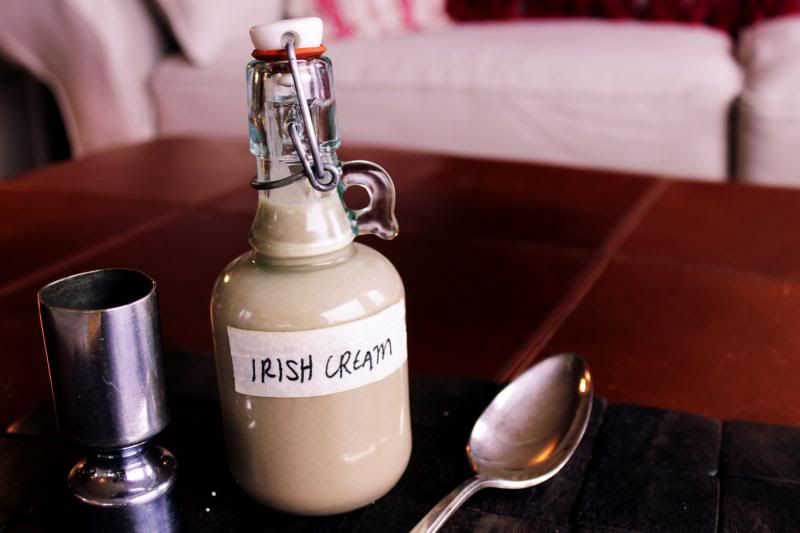 St. Patty's is right around the corner friends! Seriously, 2 weeks away. Wow. On a Monday though, wah-wah. No Irish car bombs for this Scottish lass. Hangovers are NOT my bff.
I'm getting into the spirit though. This weekend Jerdy and I hit the road and stayed in the beach house in Shelton, WA where we were married. Mimosas in the hot tub, naps on the couch, and homemade Irish cream makin! I had never made it before, and although I sort of knew what was in it, I forgot we didn't have the internet to look up the recipe. Woopsies! I made do with what we had though. This recipe is definitely more chocolaty than Bailey's Irish cream, and I think a splash of vanilla would have been killer.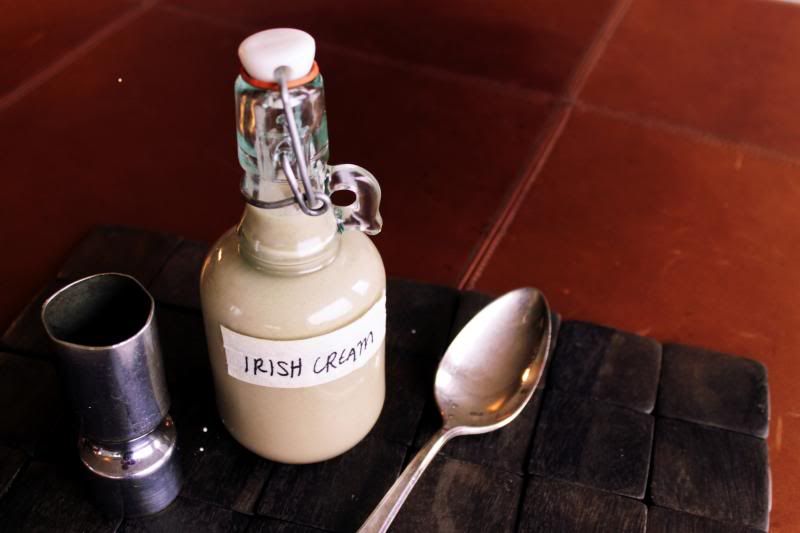 Homemade Irish Cream
:
Makes 6 cups
Hands on time: 10 minutes
Total time: 10 minutes
Ingredients:
8oz heavy whipping cream
14oz sweetened condensed milk
1-3/4 cup Irish whiskey
1 Tbsp of finely ground coffee
3 Tbsp chocolate syrup
Put all ingredients in a blender and blend until smooth. That's it. Seriously. This can be kept for quite a while because of all that delicious whiskey. I would say about a month. Just be sure to shake it up really well before each use.
What are you plans for St. Patty's friends? Any great recipes you are planning? I'd love to hear them!
Cheers!
Trish