Guys, it's fucking strawberry season.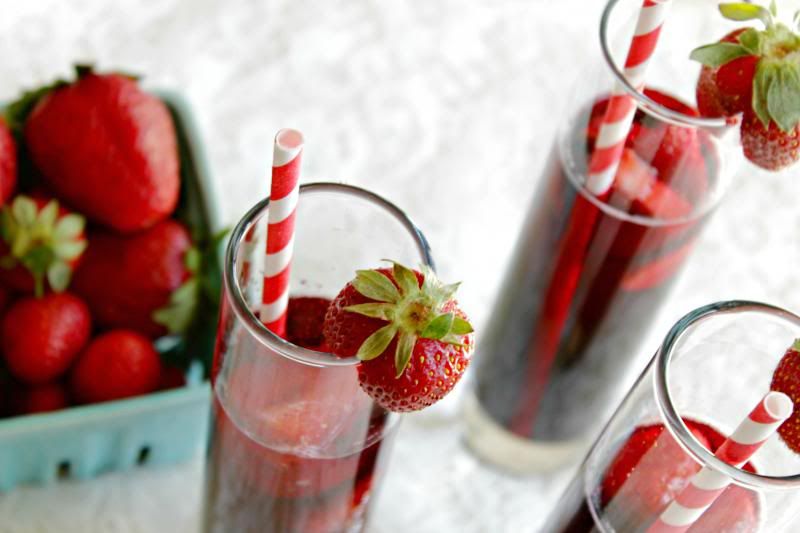 The sun has been shining and Tom Petty's Full Moon Fever has been blasting! I could make a joke about how I'm free fallin, but I won't. Or maybe I just did! "Yer so bad." OK, I'll stop.
WAAAAY too long ago
Jennifer
requested that I make a cocktail with red wine. Well, here it is
Jennifer
! A super red winey but springy cocktail. In the form of sangria. I love love love sangria. With red wine, it becomes the perfect spring cocktail. Not too summery, not too wintery. Just right. The day I made these it just happened to be like, 70 freakin degrees out. No joke! We threw our hands up in the air, forgot our chores, and drank on the deck. "Yer so bad." OhmygodI'msorry. (Hardcore Full Moon Fever fans, you know what I'm talkin bout! Best song eva.)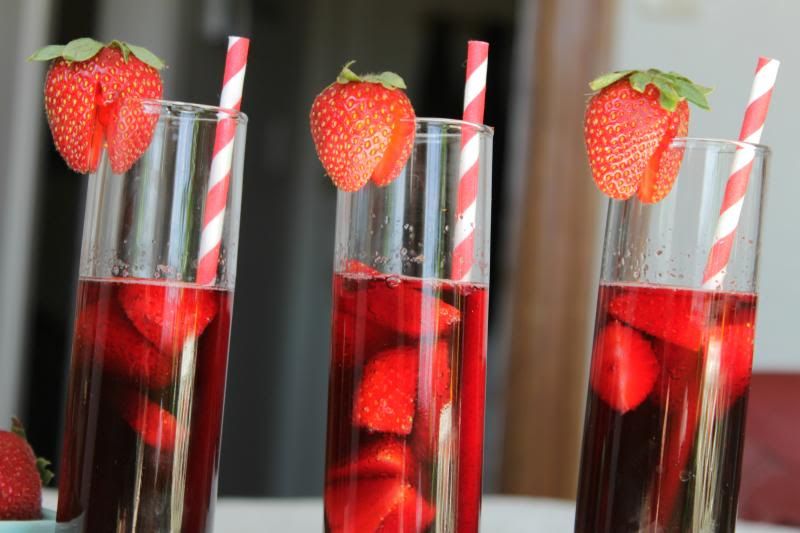 STRAWBERRY RED WINE SANGRIA
Makes: 8 glasses
Hands on time: 20 mins
Total time: 20 mins + overnight
Ingredients:
1 lb strawberries, hulled and sliced
1 cup sugar
1 bottle red wine
1/2 bottle champagne
Whole strawberries, for garnish
Make:
Stir together the strawberries and sugar, and stab the strawberries with a fork until the juices release. About 20 seconds. Let sit for 30 minutes.
Place strawberries in a large pitcher and fill with the red wine. Stir well and let sit overnight in the fridge.
Give a good stir, and add the champagne. Serve immediately with ice and strawberry garnish.
Hope you like this Jennifer!
Happy spring people.
Trish