Well, here it is. Another instadump! Been a while since I've done one of these.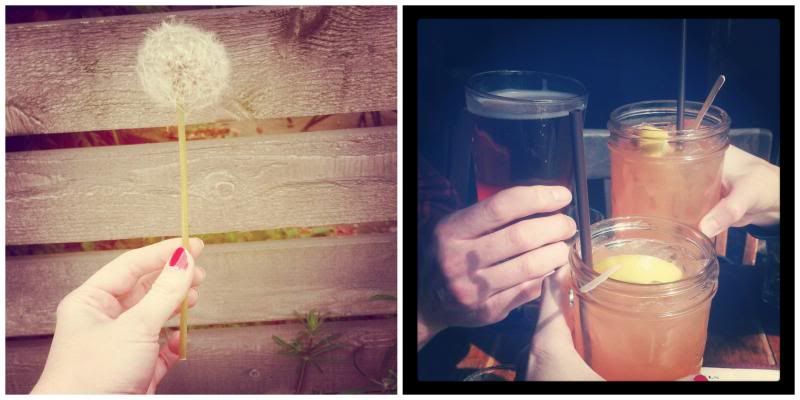 These photos were both taken a few months ago. Back when the dandelions just started to bloom and the sunshine just started to peek out. Had my first boozy Arnold Palmer of the year. mmmm.... Can't wait for more of these.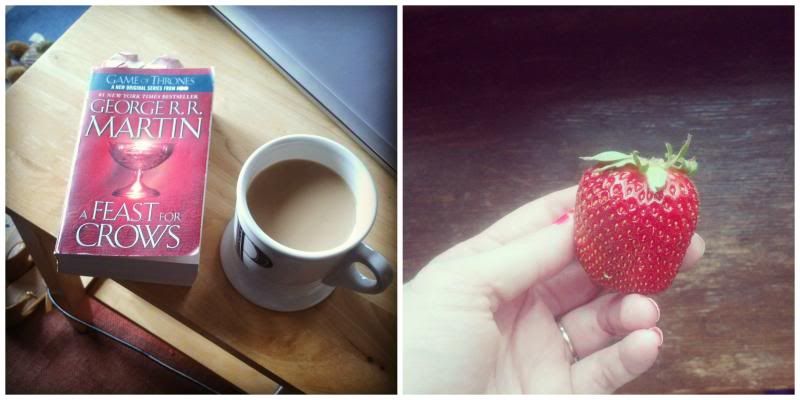 I finally got around to starting book 4 of the Song of Ice and Fire series. 3rd time I've attempted! I'm about halfway through this time. Everyone talked so much smack about this one, but I actually like it a lot! Lots of new characters and story lines. Oh, and strawbs strawbs everywhere!
I pass these lilacs every day on my walk to work. This was a few weeks back when they were smelling up the whole block. I absolutely loved it. Mrs. Roll has become completely obsessed with being under covers lately. She buries her entire self, including her face. What a strange habit to start out of nowhere! I have been calling her Obi Wan Katootsie. :)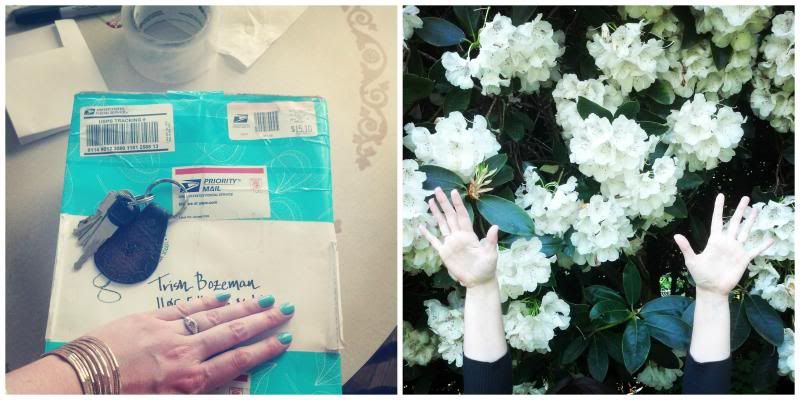 I got a really sweet package in the mail from
Jennifer
. On a really really bad day. Really great coffee and some other little treats. Thank you again lady. To the right you will find me goofing off and forcing my husband to take photos of me in front of flowers. But never of my face. Yep.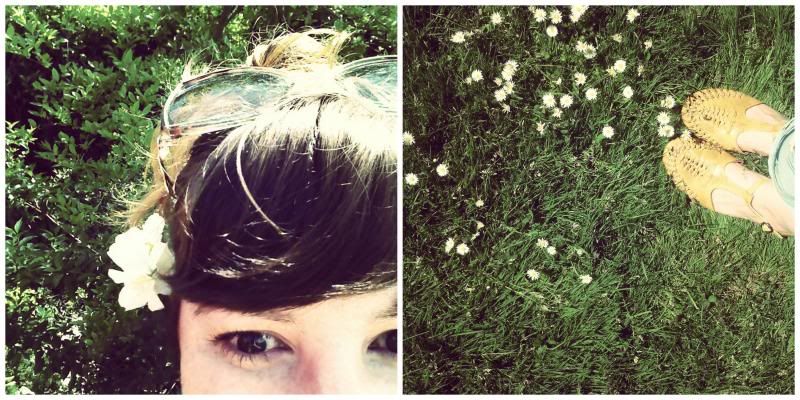 Yesterday was an absolutely beautiful day. Sunny and a bit breezy, with bright blue skies and flowers flowers everywhere. My sinuses fucking hate my guts, but I gave my allergies a run for their money by smelling all of them. Jerdy even tucked a few behind my ear. Sweet spring moments.
Have a great week friends!
Trish
P.S. Let's be friends on
Instagram
shall we?