I said this before, but I'm going to shout it this time:
"DUDES! IT'S FUCKING STRAWBERRY SEASON!"
Guess what else it is? IT'S FUCKING POPSICLE SEASON!
This entire week it's been above 80 degrees. I haven't really had the chance to get out during the day (stupid job), but you can bet your ass I made some summer treats. Seattle is a funny place when the sun comes out. Bikinis on the sidewalk, homemade plastic pools, NO TRAFFIC! We don't see high temps around these parts very often, so people see the sun and go a little wacko. Yes, Seattle has a lot of water, but it's not warm water people!
These popsicles were actually supposed to be made with buttermilk. But you know what? That stuff goes bad So. Freakin. Fast. Sheesh! I think it would have been pretty rad, but I subbed in yogurt for the buttermilk. Yogurt pops are always a hit. They really do rock the hizzouse, but by golly I'm going to make my buttermilk pop dream become a reality! Someday........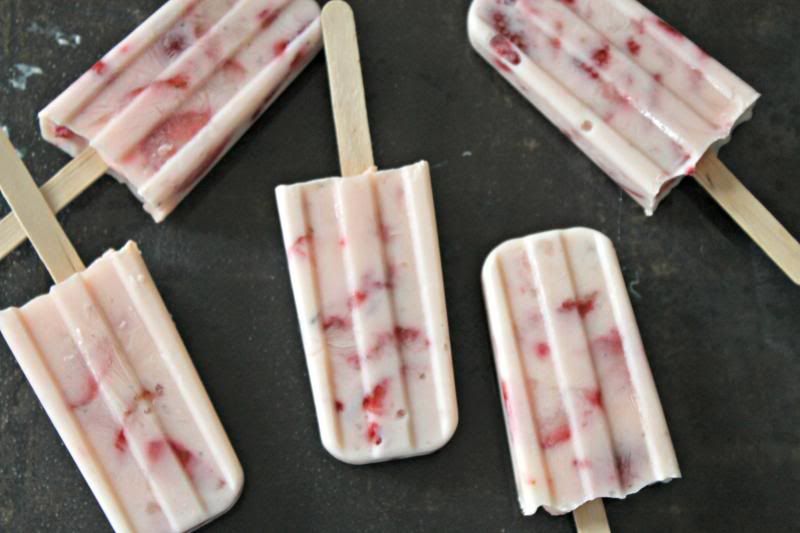 STRAWBERRY ORANGE YOGURT POPSICLES
Makes: (10) 3oz popsicles
Hands on time: 10 minutes
Total time: 10 minutes + freezing time
Ingredients:
1 lb fresh strawberries
2 cups full fat vanilla yogurt
1/2 cup orange juice
Make:
Hull and slice the strawberries and place in a large bowl. Using a fork, stab the strawberries vigourously until the juices release, about 30 seconds. Stir in the yogurt and juice.
Transfer to popsicle molds and place in the freezer for 30 minutes. Insert popsicle sticks and freeze at least 4 hours or overnight.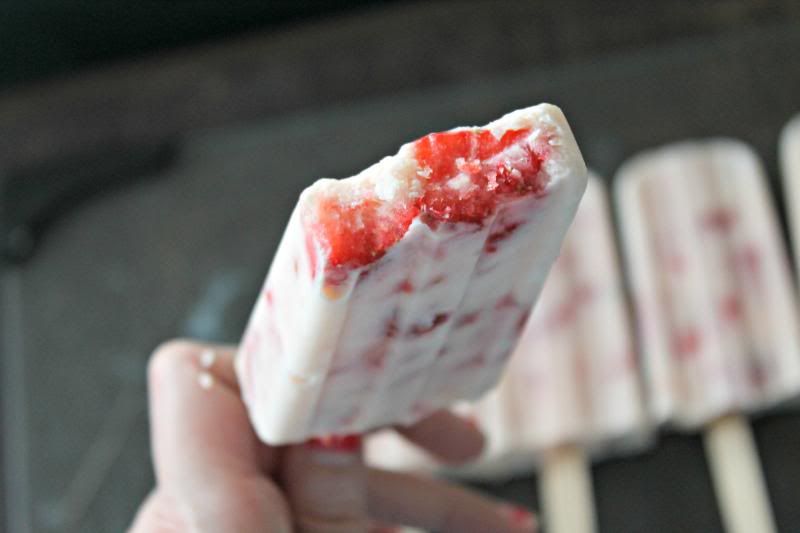 There you have it. The perfect May treat.
Enjoy your weekend!
Trish