Angi
! This one's for you girl.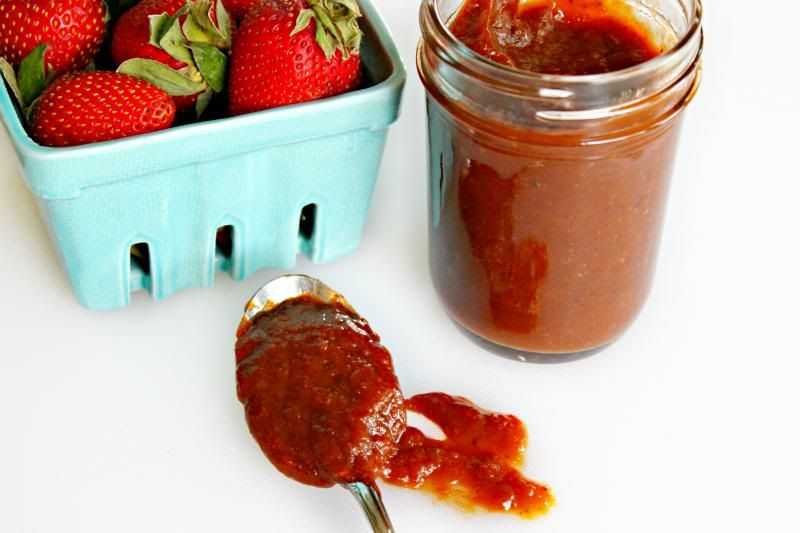 Friends, this recipe is vegan. WHAT?! You know, I didn't even realize this was vegan until I started typing out this post. Then I realized that most of the barbecue sauces I make are vegan. HUZZAH! Trendy without even knowing it. Score. I like meat though, so I ate it with some pork chops. Yum. Sorry vegans.
Well, Angi. Here is your rhubarb recipe that's not a pie, or even a dessert! And you know what? This recipe knocked my friggin socks off. It's really really good. Tangy, smoky, a bit spicy, just what barbecue sauce should be, but with a hint of rhubarb and strawberry.
RHUBARB BARBECUE SAUCE
Inspired by:
Closet Cooking
and
Angi
.
Makes: About 2 cups
Hands on time: 15 minutes
Total time: 35 minutes
Ingredients:
3 cups rhubarb, washed and cut into 1 inch pieces
3 Tbsp brown sugar
1/2 cup ketchup
2 Tbsp maple syrup
3 Tbsp strawberry jam
2 Tbsp balsamic vinegar
2 Tbsp soy sauce
1 Tbsp chipotle chile in adobo sauce, chopped
1 Tbsp garlic, finely chopped
1 Tbsp fresh ginger, finely chopped
1 Tbsp worcestershire sauce
1 tsp dijon mustard
Make:
Throw everything in a medium sized saucepan and bring to a boil. Reduce heat and simmer until rhubarb is very soft, about 20 minutes. Transfer to a blender (or use an immersion blender) and blend until smooth.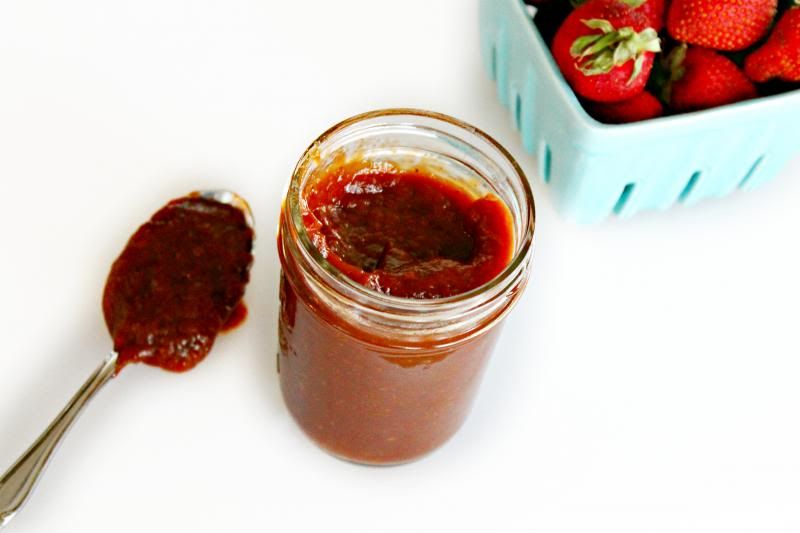 Hope you like this Angi! Let me know if you make it!
Next on the agenda:
Healthy(ish) brownies for
Becky
Stuffed? avocados for
Rachel
I've got some ideas ladies! Stay tuned.
Trish
P.S. Got an ingredient you want me to make something awesome with? Let me know! I like to use mostly whole foods, and local organic ingredients in most of my cooking.