Hey dudes. I'm BAAAAACK!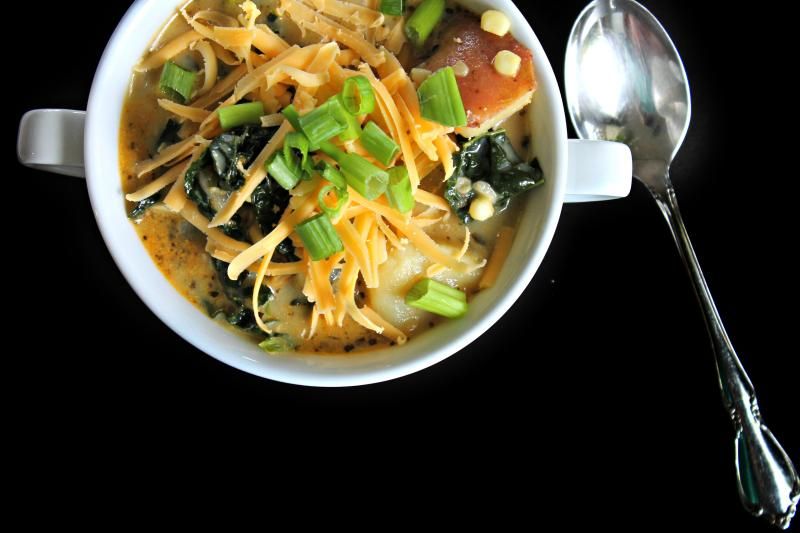 Not really sure why I needed that little bloggie break, but I guess I did. You know, I've been cooking like crazy but I've just been too lazy to take any photos. Maybe it's this whole summer thing. You know, not wanting to do anything but bask in the godliness that is summer in Seattle. I'm totally digging it.
We've been busy busy bees too. I had my best friend in town from Montana a few weekends ago, then had Jared's brother and his family in town this past weekend. It really has been incredible. The next 3 weeks are no exception, since Jerdy is leaving for work for 3 weeks in July. Yes, 3 fucking weeks. Ugh. Puts a bit of a damper on the whole "we are moving in September" thing.
SUMMER VEGGIE CHOWDER
Makes: about 6 large servings
Hands on time: 30 minutes
Total time: 45 minutes
Ingredients:
2 Tbsp butter
1 smallish sweet onion, diced
4 cloves garlic, minced
3 medium yellow potatoes, cut into 1 inch pieces
2 medium carrots, cut into 1/2 inch pieces
1/2 medium zucchini, cut into 1/2 inch pieces
4 springs fresh thyme
5 cups chicken stock
1 cups water
1 Tbsp dried basil
1 Tbsp dried sage
1 Tbsp paprika
1/2 Tbsp crushed red pepper
1/2 Tbsp pepper
1 bunch kale, ribs removed and chopped
2 ears fresh corn cut off the cob
1/4 cup half and half
salt to taste
shredded cheddar cheese
sliced green onion
Make:
Heat the butter in a large soup pot over medium heat. Add onion and cook until fragrant, about 3 minutes. Add garlic, potatoes, carrots, zucchini, and thyme and cook until veggies begin to soften, about 5 minutes. Add stock, water, and herbs through pepper. Bring to a boil and cook until veggies are soft and flavors blend, about 20 minutes. Add kale and corn and cook until kale is wilted, about 5 minutes. Stir in half and half and season with salt to taste. Serve with shredded cheddar and green onions.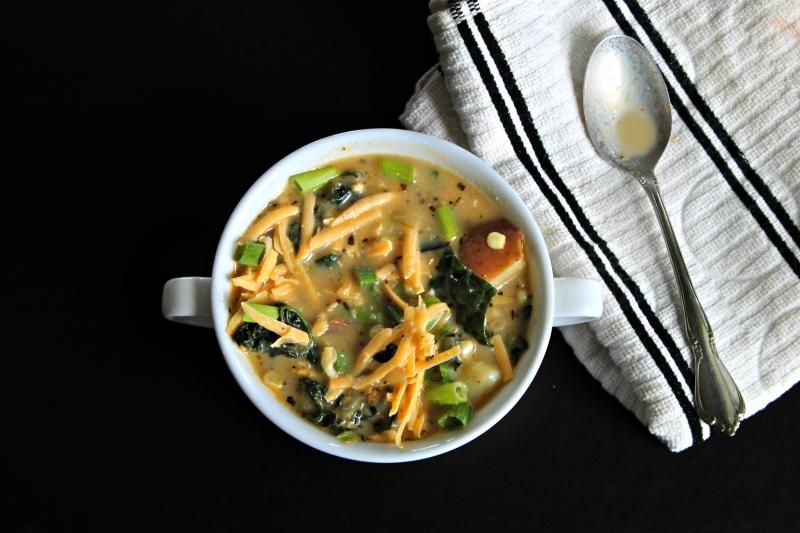 This soup is like an herby summer stew! It's really awesome for a homey night in on a cool summer night.
Enjoy!
Trish